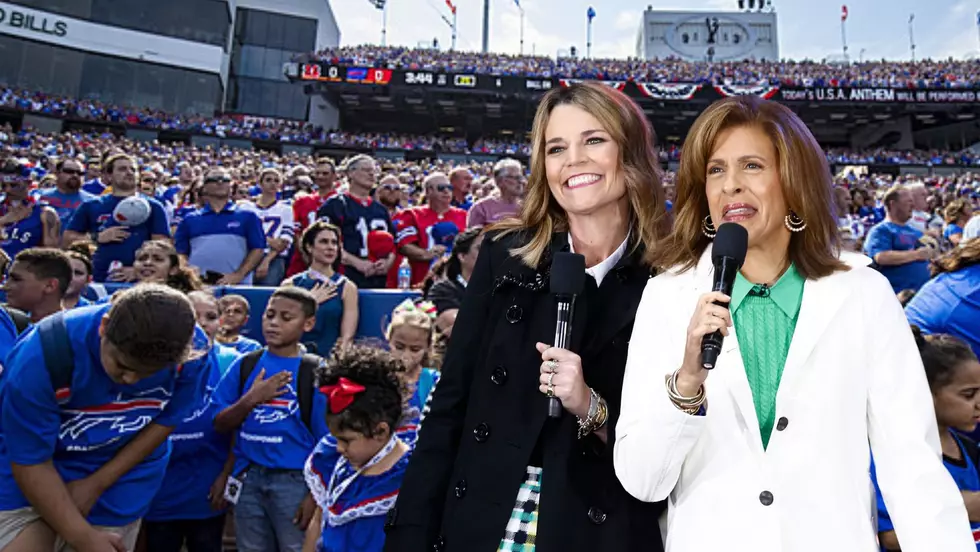 Bills Mafia Got Special Feature On The TODAY Show
Photo Credit: Canva Image
Finally, the Bills Mafia and the Buffalo Bills are getting the attention they deserve. 
After years of dedicated support to the only football team in New York, the Bills Mafia was recognized on the TODAY Show this Friday. 
It was quite a hefty segment. Not only did it touch on the history behind the fanbase, but it showed how diverse the Mafia really is and all of the behind-the-scenes fun that only true members understand. 
Harry Smith, a correspondent for NBC News, was the one who decided to dig deeper into the Bills Mafia as part of TODAY's Inside the Game Series. 
"I risked my life to go on this secret mission," Smith said. "Let's just see what happened."
Then, the Today Show rolled a five-minute video headlining the Bills Mafia, and it gives you chills. 
It features the typical table breaks, bowling ball shots, getting blocked by Adam Schefter, fans from both sides of the border, and so much more. 
After experiencing the Bills Mafia firsthand, Harry Smith described the fanbase as "fiercely loyal, undaunted by painful losses, and apparently unphased by plain-old pain."
"Bills fans really are crazy," he said. "In a good way."
Smith also said that it's basically impossible to get a hotel room in Buffalo when the Bills play at home, because the Mafia comes from all over the world. 
Hoda Kotb from the TODAY Show gave her take. 
"If you're not quite sure who to root for," she said. "You want to root for the Bills!"
For years, the Bills Mafia has taken the heat when it comes to news correspondents, sports reporters, and other football fans, solely because we Billieve. 
It's nice to see that one NBC Correspondent took it upon himself to dig a little deeper and show what the Bills Mafia is really all about: a fan base that is "unfailingly optimistic" about our team.
Bills Mafia's Wishlist For The New Buffalo Stadium
The Bills are building a new stadium and here is a wishlist from Bills Mafia.
Kadie's Kalendar - 10/28 - 10/30
So much is going on this weekend as we get ready for Halloween! Take a look at the top 11 events happening in Western New York.
One Sentence That Will Immediately Enrage Buffalo Bills Fans [LIST]