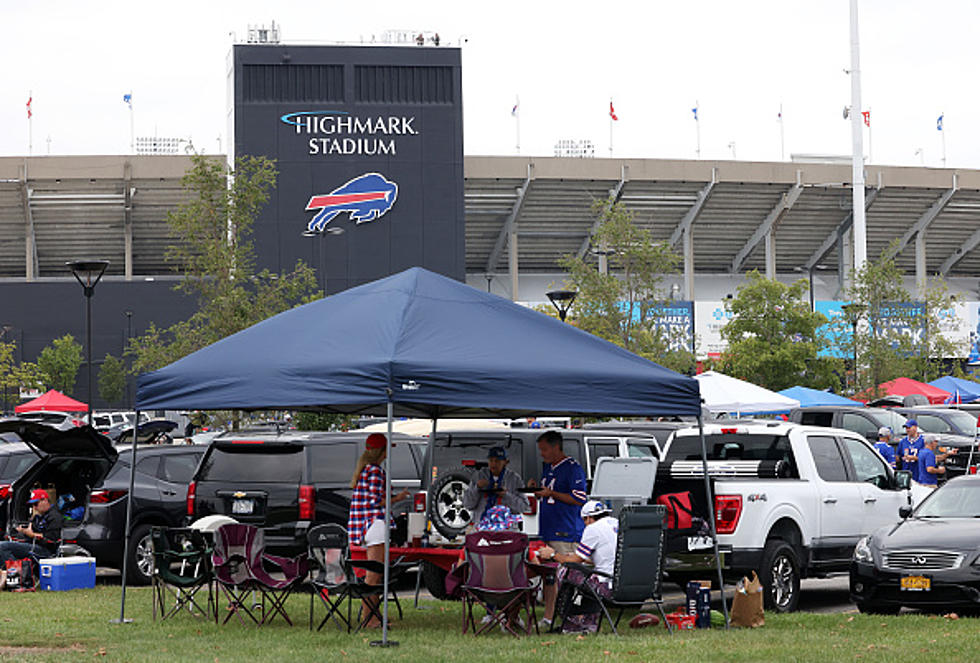 Fans Stuck in Traffic for Two Hours in Orchard Park Today
Getty Images
The first home game for the Buffalo Bills is always a fun day. In fact, it's the best day of the year for many Bills fans.
The Bills host the Las Vegas Raiders at 1 pm this afternoon. It's a game the Bills should win but because of how week 1 went at the New York Jets, there's a little more nervous optimism than usual. Josh Allen has to be better and the Bills have to stop Josh Jacobs and Davante Adams.
The traffic for today's game had a chance to be bad but for many fans, it was a worse nightmare than anticipated.
The first home game of the season is always the worst traffic day of the season. Fans are getting back into a routine and fans love going to the stadium, even if they don't have a ticket.
However, the new stadium construction has taken away lot 3 and the RV lost. Lot 4 is also disrupted. That means fans will have to find alternative parking and traffic plans and it was a disaster for some heading to Highmark Stadium.
Matt Bove of WKBW says that he was in traffic for nearly two hours, when it normally takes him 35 minutes to get to Highmark Stadium and 50 minutes on an average game day.
Traffic was always backed up on Big Tree, Southwestern and the I-219 by 8 am, when it's normally smooth sailing that early. If left after 9 am, chances are you were forced to sit in a ton of traffic.
15 Things You Should Never Do at a Bills Home Game
Things that are a no-no to do at a Buffalo Bills home game.
6 Buffalo Bills Greats That Didn't Look Right In A Different Uniform
Unfortunately, sometimes your favorite player leaves your team and when you see them it just looks weird. Here are five former Buffalo Bill greats that just look weird wearing a different team's jersey.
16 Buffalo Bills With Some Of The Best And Worst Nicknames