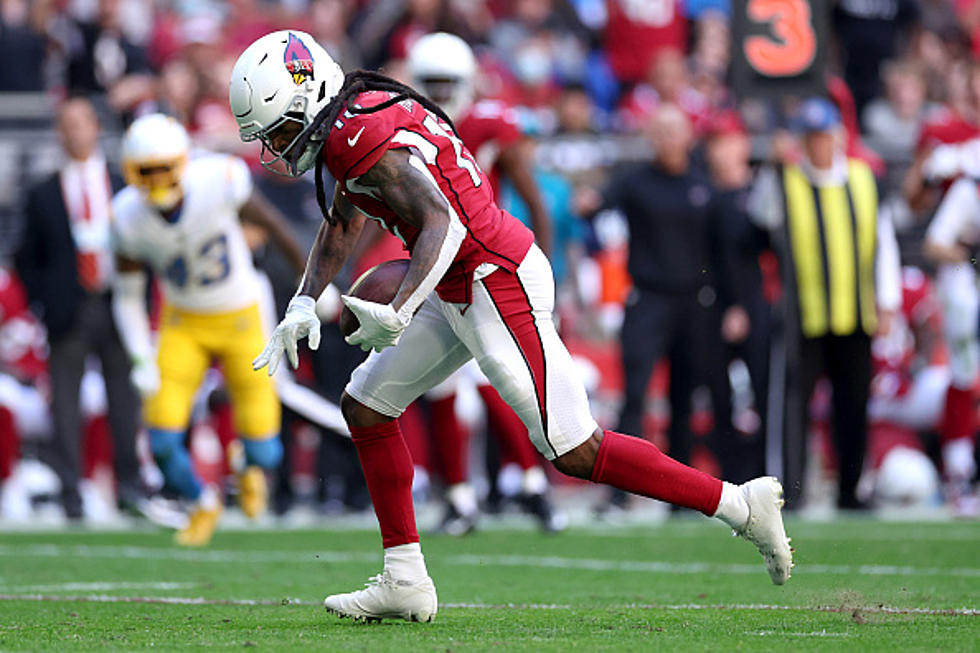 Von Miller Suggests DeAndre Hopkins Wants to Come to Buffalo
Getty Images
It's around late May that the NFL off-season gets old to fans and media. There haven't been any games in months and we're past free agency, the draft and the schedule release.
This is when we're looking for anything to feed our NFL fix. It's easy to go down a rabbit hole of rumors and gossip but it's understandable that fans would be eager to discuss Arizona Cardinals star wide receiver, DeAndre Hopkins.
Hopkins has two years remaining on his contract, with a cap hit of $30.7 million in 2023. The Cardinals have a new coaching staff and new general manager. Their quarterback will miss part of the season, at least, recovering from ACL surgery (Kyler Murray) and it's clear they're in a rebuilding mode.
The fact that Hopkins has a tough contract to move hasn't helped him getting traded, which has fueled speculation that the Buffalo Bills would be involved.
The 31-year-old NFL star has posted cryptic messages on social media that may suggest he wants out of the desert and perhaps to the Bills, including his Buffalo Soldier Instagram story back in March.
Now, social media is talking about Hopkins' recent comments on the I Am Athlete podcast.
Hopkins said he wants in a team at this point of his career.
"A QB who loves the game, a QB who brings everybody on board with him and pushes not just himself but everyone around him; and a great defense."
This is clear Hopkins would prefer to leave the Cardinals for a team like the Bills or the Kansas City Chiefs.
On Pat McAfee's show today, Miller said that sounds like Hopkins is talking about the Bills.
Hopkins has to be traded or released. It's clear he does not want to be in Arizona. Maybe that doesn't happen until after the season starts, but Hopkins to the Bills talk will only grow stronger after these events.
16 Buffalo Bills With Some Of The Best And Worst Nicknames
The Newest Buffalo Bills Jersey Numbers
The 25 Perfect Fall Restaurants in Western New York
The best restaurants during the fall in Buffalo and Western New York.