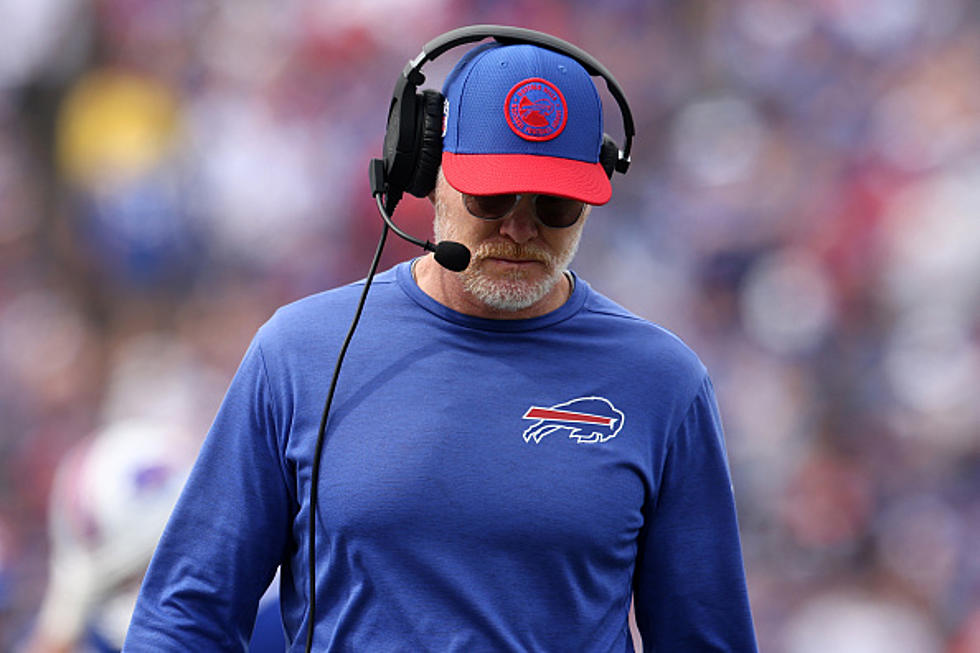 Report: Buffalo Bills Starter Uncertain to Play This Sunday
Getty Images
The Buffalo Bills are 1-1 after their dominating win over the Las Vegas Raiders on Sunday.
The Bills won 38-10 and it was a game that the offense was able to get back on track, after a tough week 1 loss to the New York Jets on Monday Night Football.
The defense also had a great game against Vegas. Running back Josh Jacobs led the NFL in rushing in 2022, but was held to -2 yards on nine carries on Sunday.
Raiders quarterback Jimmy Garoppolo was intercepted twice and the Raiders just did not look good after their first series, which resulted in a touchdown.
One of the biggest assets to the Bills defense has been veteran edge rusher Leonard Floyd, who sacked Aaron Rodgers in week 1 and was disruptive against the Raiders. He's been a huge help rushing the passer, as Von Miller won't be back until week 5.
However, Floyd suffered an injury himself yesterday.
Towards the end of the game, Floyd was visibly in pain on the Bills' sideline, as he was walking with a limp. He was listed with an ankle injury and according to a report, he might not play this upcoming Sunday.
According to CJ Caggiano, Floyd suffered an ankle sprain against the Raiders. He says Floyd is "truly questionable" against Washington this week.
Micah Hyde said after the game that he was fine, after leaving in the second half with a hamstring issue. Hopefully he isn't even on the injury report this week.
The Bills will play at a Washington team who has plenty of weapons on offense with a young quarterback in Sam Howell. They also have a great defensive front, so the Bills will be challenged in week 3.
Their week 4 game is at home against the Miami Dolphins.
8 Reasons 1pm Games Are Better For The Buffalo Bills
22 Famous Buffalo Sports Phrases Every Die-Hard Bills and Sabres Fan Knows
Being a sports fan in Buffalo is sometimes like knowing a different language. Here are 22 of our favorite Buffalo sports phrases you already know if you're a huge fan! And if you're new here, here's how to catch up.
16 Buffalo Bills With Some Of The Best And Worst Nicknames