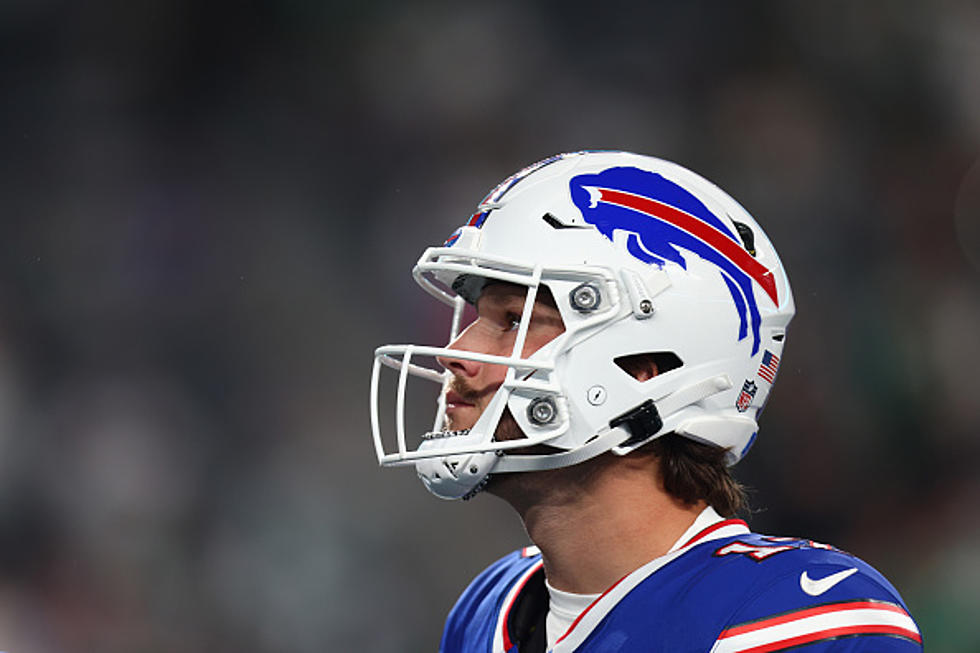 Hear The Bills Fan Screaming At Josh Allen?
Getty Images
Everyone knows that the Buffalo Bills have to win as many games as they can if they still want to secure a spot in the playoffs. 
Fortunately, it is still possible, and in their game against the New York Jets, it is looking good. 
The Bills were able to capitalize on a Jets fumble to start the game, and Bass has been accurate with hitting his field goals, putting Buffalo on the board with their first 9 points. 
Ahead of the game, tickets for the game significantly dropped in price, and while the majority of fans are rooting for Buffalo, there are quite a few people wearing green in the crowd – and you can hear the cheers and boos from both teams. 
Listen To Clay and Company, Every Weekday Morning At 106.5 WYRK
At halftime, the Buffalo Bills have a lead against the New JERSEY Jets, and it has everyone riled up at Highmark Stadium. The score is 16-6 as we enter halftime.
However, the Bills Mafia is by far the most dedicated and spirited fanbase, so if a Bills fan wants to deliver a message, they will stretch their vocal cords as much as they can in order to spread the word. 
One Bills fan was heard yelling at Josh Allen from the CBS Broadcast of the game. During the first quarter, you could clearly hear his message to his QB:
"I love you, Josh Allen….I love you, Josh!"
This is exactly the energy we need as fans if we want to fire up our hometown team. We KNOW that they are the comeback team, the one that can shock everyone in the final push. While there are 7 games left in the season and it's a tough schedule, with the Philadelphia Eagles, Kansas City Chiefs, Dallas Cowboys, and Miami Dolphins among the remaining teams – we can do this!
You just gotta Billieve. 🙂
Will Josh Allen Be The New Logo For The NFL?
After noticing the change to the NFLtwitter page, Bills Mafia jumped on Facebook to talk through the possibility of Josh Allen's iconic jump becoming the new logo for the sport.
Gallery Credit: Kadie Daye
One Sentence That Will Immediately Enrage Buffalo Bills Fans [LIST]
Whether it's past woes or fears about the future, here's a disclaimer: If you're a Buffalo Bills fan and feeling slightly annoyed today, you're about to fly off the handle thanks to these single sentences.
Gallery Credit: Megan Carter
10 Easy, Make-Ahead Tailgate Recipes For Bills Games
Here are some easy, make-ahead recipes to bring your tailgate party to a new level.
Gallery Credit: YouTube/Canva