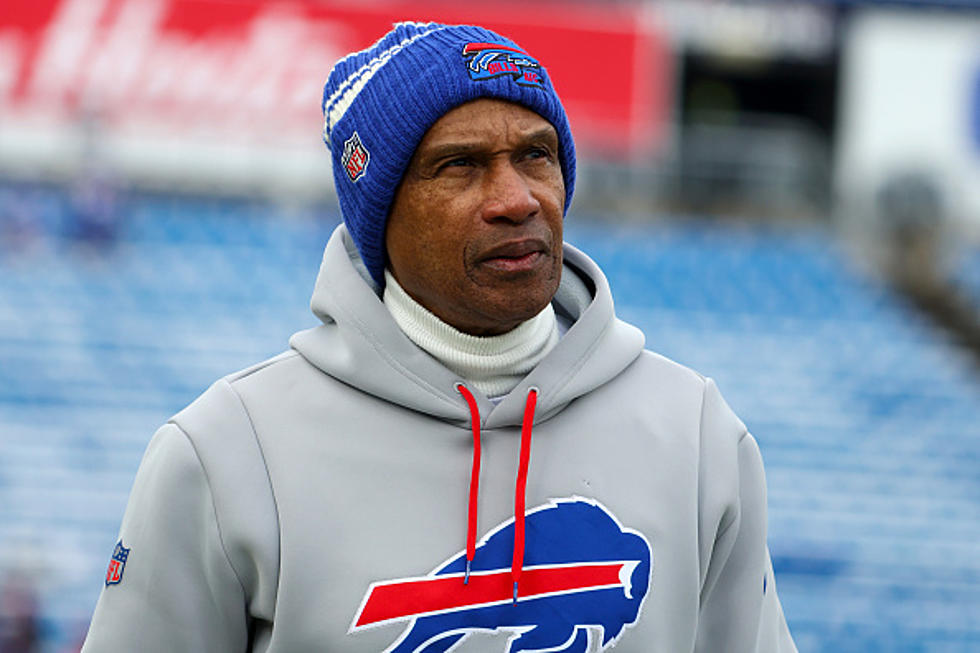 Bills Player Has Crushing Words After Leslie Frazier Steps Away in 2023
Getty Images
The Buffalo Bills will have to find a new defensive coordinator for the 2023 season, as the team announced that Leslie Frazier would step away and take the year off from coaching this season.
It's uncertain whether or not Frazier would return to the Bills in 2024 or with another team. It might make sense that what happened is Frazier's contract was up and instead of returning to the Bills, he decided to take the year off; but that is just speculation.
We don't know what the Bills will do for the defensive coordinator position, but we know Bills players are sad that Frazier won't be their coach in 2023.
One player who is actually a free agent by next Wednesday is hurt by the news of Frazier taking the year off.
Bills defensive end Shaq Lawson tweeted that Frazier is the best defensive coordinator in the NFL and should get an opportunity as a head coach. He says losing Frazier, hurts.
The clubhouse leader for what move the Bills ultimately decide on the DC position is to just promote a positional coach and have head coach Sean McDermott call the plays. It would allow the Bills to keep a similar or the exact same scheme.
It's March and free agency starts next week, which is a problem with attracting free agents on the defensive side of the ball -- with no set plan, although the Bills probably already know what they will do and will try and sell free agents on that.
Complete List Of Buffalo Bills Available On Cameo
22 Famous Buffalo Sports Phrases Every Die-Hard Bills and Sabres Fan Knows
Being a sports fan in Buffalo is sometimes like knowing a different language. Here are 22 of our favorite Buffalo sports phrases you already know if you're a huge fan! And if you're new here, here's how to catch up.
Tom Brady Was Intercepted By These Buffalo Bills [LIST]
Tom Brady officially called it quits. He is a list of every Buffalo Bills player who intercepted him during his Hall of Fame career.