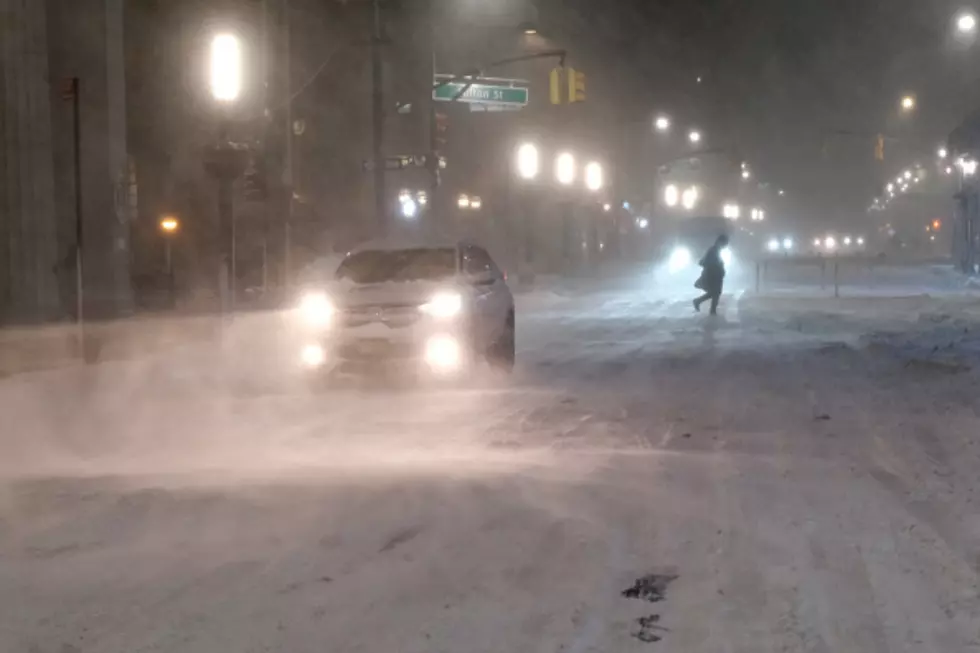 Travel Bans Possible in Western New York for Christmas Weekend
Getty Images
We're only a few days away from Christmas Day and usually, there's a ton of excitement right now. Wrapping presents, getting groceries for holiday dinners and shopping for last-minute Christmas gifts.
However, this year has a looming winter storm that will strike at the worst possible time; from December 23rd through Christmas Day and it's dampening the holiday cheer.
The winter storm, which will also significantly impact the Plains, Midwest and Great Lakes is being called a "once in a generation" storm and the fact it's going to happen on Christmas weekend has be the the slimiest of slim chances.
Thursday will feature a switch from snow and mixed precipitation to all rain and that's the way it will stay until early Friday morning, when that rain will quickly turn to snow and the winds will kick back into high gear by the afternoon.
A flash freeze will take place and cause ice on roadways. By Friday evening, the wind gusts will be at their worst and the heavy snow will possible cause un-drivable conditions. Wind gusts of 60-70 mph on Friday night and into the very early morning hours of Christmas Eve.
While the winds will slowly back off on Christmas Eve and into the afternoon on Saturday, that's when the lake effect machine starts up and will dump more snow on Western New York.
According to Patrick Hammer of WGRZ Weather, this historic winter storm could possibly produce driving bans for a period of time in Western New York.
The wind is the bigger issue than snowfall. This system is historic because the 960 mb pressure, which is similar to a category 3 hurricane...
As for snow, Saturday evening through Christmas Day will be more focused on the lake effect snow machine, with slowly diminishing winds, although still strong.
Anywhere from 6-9 inches to nearly two feet of snow is possible.
The drifting snow could reach even higher. We know in Buffalo that drifting snow could make one area only a few inches, while there's 2-3 feet of snow in a nearby area, just because of the high winds.
Blizzard-like conditions possible for a period of time, which appears to be that awful Friday evening into Saturday morning window.
Friday evening into Saturday morning will be the worst of this storm. Make preparations today and Thursday. Do not wait until Friday.
25 Ways To Annoy A Western New Yorker In 5 Words Or Less
25 Celebrities You Could Meet In Western New York
You have a high likelihood of running into one of these 25 celebrities in Western New York.
15 Amazing Buffalo Restaurants For the Best Comfort Food
Check out some of the best places for comfort food in Western New York.