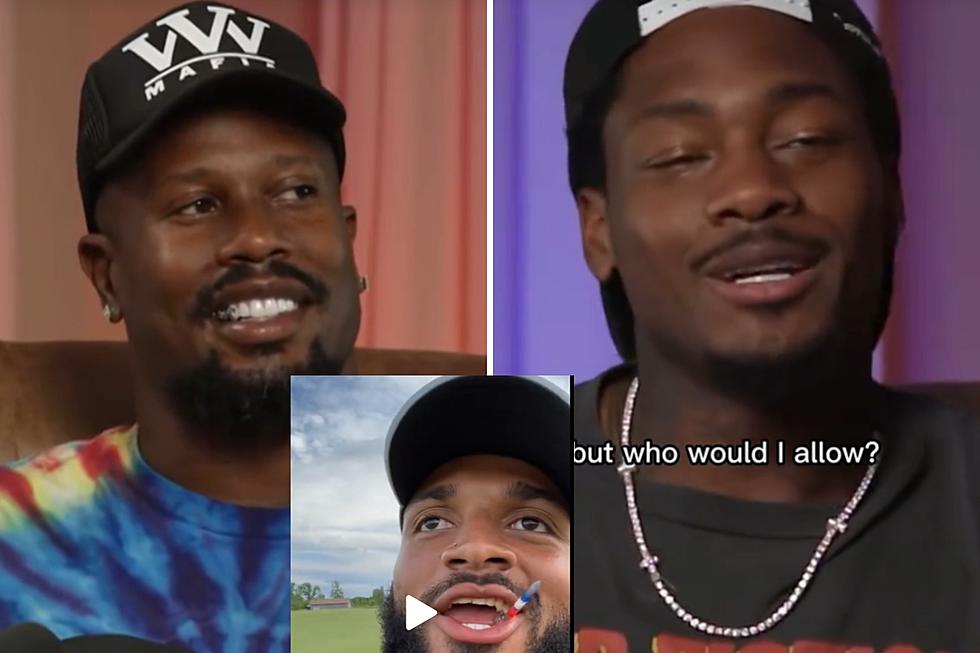 What Buffalo Bills Player Could Date Stefon Diggs' Sister?
TikTok, Canva
The Superstar wide receiver for the Buffalo Bills was on teammate Von Miller's Podcast when he was asked the awkward question. Diggs' answer is hilarious.
The Buffalo Bills are certainly not lacking in big-name players these days. Josh Allen of course leads the pack but is closely followed by Von Miller and Stefon Diggs in terms of notoriety around the league and beyond. Miller in particular loves to dive deep, or get silly with fellow players on his podcast "The Voncast." Recently Steph Diggs joined Miller on his show.
What Awkward Question Did Von Miller Ask Stefon Diggs?
As teammates and friends will do, the questions asked were all awkward and hilarious at times. In particular, Diggs got a little stumped when Von asked him what Bills player would he let date his sister. Now, of course, they don't control that it's a hypothetical question but it produced a hilarious answer involving another Bills star in wide receiver Gabe Davis. Just watch the video:
The clip of Davis being, well, Gabe makes it even funnier. What Buffalo Bills player would you let date your sister? It might be Josh Allen, as there are reports that his relationship with actress Hailee Steinfeld might be on the rocks. To read more about that, CLICK HERE.
Is Josh Allen's Relationship in trouble?
Take A Peek Inside Josh Allen's New $7.2 Million Dollar Mansion [PHOTOS]
Take A Peek Inside Josh Allen's New $7.2 Million Dollar Mansion