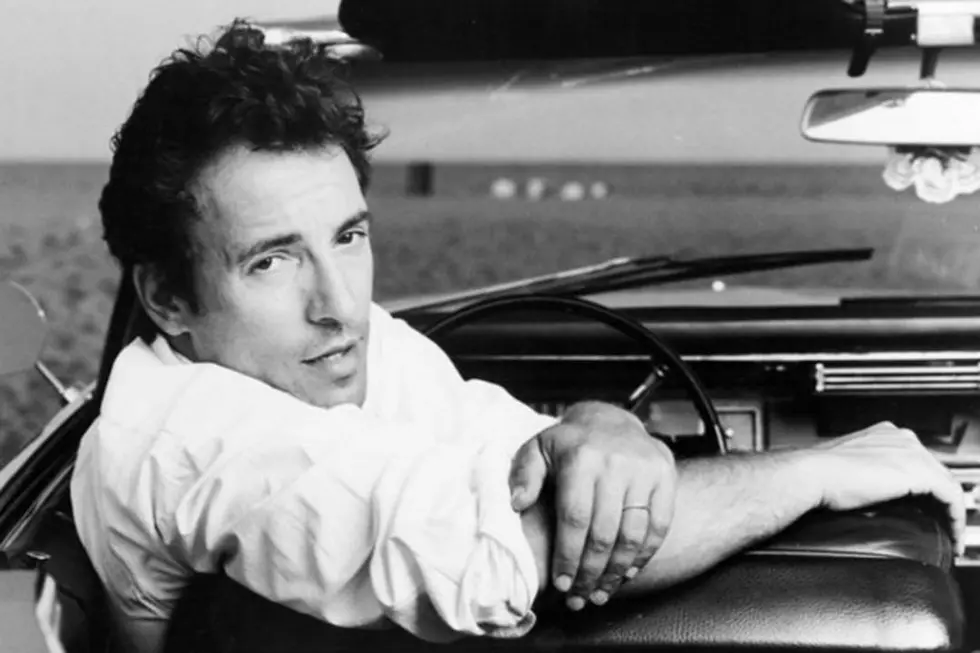 When Bruce Springsteen Stripped Down and Got Dark on 'Nebraska'
Columbia
When Bruce Springsteen started recording a batch of new songs to a four-track tape machine in his New Jersey bedroom in January 1982, he wasn't planning to release an album. The acoustic demos were to be used as guidelines for the E Street Band, who would bring their epic heft to the two dozen or so songs Springsteen had recently written. But something happened along the way to Springsteen's sixth album: The more he listened to the bare, stark songs on the cassette he carried around, the more he thought this was how they were supposed to sound.
The music (mostly recorded on acoustic guitar, harmonica and organ) certainly fit the mood of the lyrics. Unlike his previous albums – especially the one that preceded Nebraska, 1980's The River – the new songs weren't hopeful fist-pumping sing-alongs. In fact, they were downright desolate. From the opening title tune (based on the true story of a pair of teens who murdered 11 people during a week-long killing spree in 1958) to the closing "Reason to Believe" (not as optimistic as its title lets on), Nebraska is a 40-minute bum trip through America's badlands.
There are tales of fateful last chances ("Atlantic City"), haunted wayward brothers ("Highway Patrolman") and blue-collar workers pushed to their breaking points ("Johnny 99"). "Open All Night," the album's only song to feature an electric guitar, is also the LP's only song to stray from the core themes of futility and despair.
The album was a hit when it was released on Sept. 30, 1982. It reached No. 3 and has become one of the decade's essential recordings. Over the years, Springsteen has reworked several of the songs in concert with the E Street Band, finally giving them the full-group treatment he originally intended. And a few of the leftover cuts – including drastically different and downcast versions of "Born in the U.S.A." and "Downbound Train" – ended up on his next album, 1984's Born in the U.S.A.
Nebraska remains one of the best folk albums of the past 30 years. It's rooted in tradition, but it's also a crucial leap forward for Springsteen, who sharpened his narrative skills here and found an America that wasn't an open-armed invitation to a land of hope and dreams. Sometimes it's a very bad place populated by very bad people who've made some very bad decisions.
 
Bruce Springsteen Albums Ranked