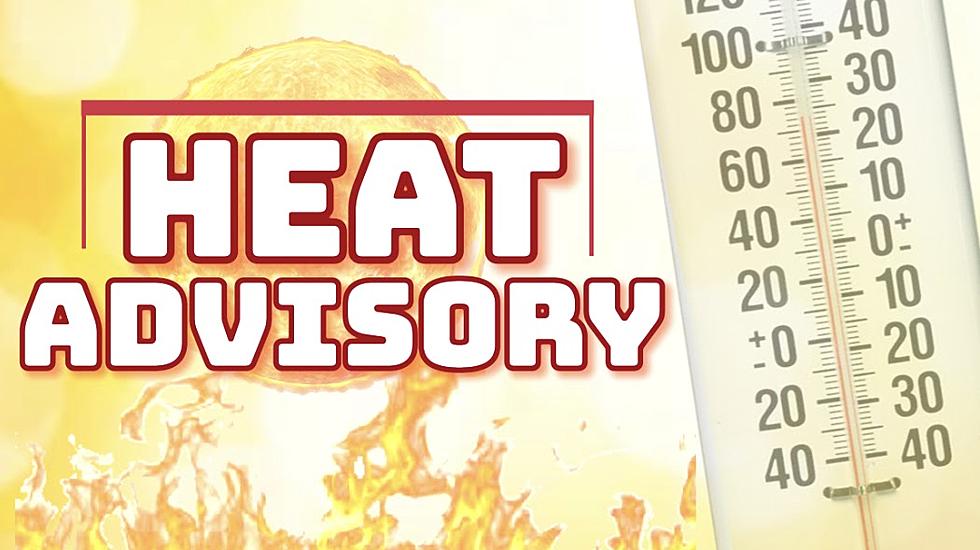 Another Heat Advisory Will Be In Effect Thursday For Parts in WNY
Kadie Daye
If you thought it was humid with the heat advisory yesterday, you can expect more of that heat throughout your Thursday.
The National Weather Service has issued another heat advisory for parts of Western New York. It will be in effect from 11 am to 8 pm Thursday for Wyoming, Orleans, Niagara, Genesee, and Erie counties. The heat index values are expected to reach from in the mid 90s to as high as 100.
These hot temperatures and high humidity may cause heat illnesses to occur for some individuals. If you plan to spend long periods of time outside, pay close attention to hydration and try to intentionally take breaks in the shade. If you don't have air conditioning at home, it may be wise to stop into a public building that does — just to give your body a little break from the heat. 
Take precautions if you work outside. If possible, it might be a good idea to reschedule today's activities to early morning or evening. 
And if it's a risk for you to be outside in this heat, here is a friendly reminder that your young children and pets should not be left outside or unattended in vehicles — especially in these circumstances.
If anyone is overcome by heat, they should be moved to a cool and shade location immediately. Heat stroke is an emergency.
The heat will stretch into Friday, but it is expected to rain for a few hours starting in the early afternoon, which can help lower the heat and humidity going into Friday morning.
12 Roads Western New Yorkers Want Fixed RIGHT NOW!
We all know there are some pretty bad roads in Western New York. Here are 12 of them that you said should be fixed ASAP.
Here Is What Western New Yorkers Think The Official Drink Of The 716 Should Be
Buffalo is known for wings and snow. But if we were to have an official drink what would it be? Here is what you voted for.
5 places Every Western New Yorker Learned How To Drive
At the age of 16, every person in New York gets a chance to experience the joy of freedom by getting their learner's permit. But before you can get your license you have to practice driving. Here are 5 places that every Western New Yorker learned how to drive.