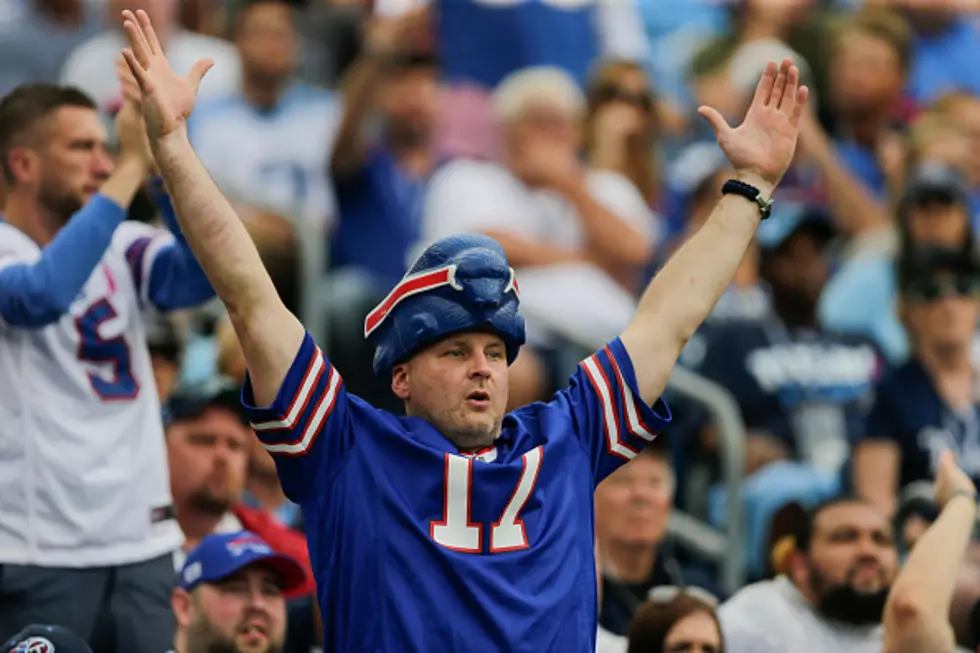 Bills Mafia Founder Del Reid + Co. To Be On FOX Pregame Show
Getty Images
You are going to see some familiar faces this afternoon when you tune into the FOX pre-game show before the Buffalo Bills and Kansas City Chiefs later this afternoon at 4:30.
Bills Mafia founder and 26 Shirts owner, Del Reid teased some filming that was done at the 'Bills Mafia House' Monday morning, which will be part of the pre-game show. The Bills themed home is within walking distance of the Bills stadium and was often rented out on game days as an Air BnB.
Late last week, social media exploded when one trademark attorney pointed out that the Buffalo Bills were trying to trademark 'Bills Mafia', something that Del had created. People in Western New York were concerned about what would happen, but Del reassured folks on Twitter that it was okay and that officials from the team and Pegula Sport + Entertainment were in talks with him. Apparently, the Bills would be able to use the term 'Bills Mafia' on clothing. If you ever want to do some research and look up and application for patents and trademarks, there is a United States website that you can do so on. You can search for the Buffalo Bills application here. The Bills kick off at home for the first time in October starting at 5pm.
Erin Andrew, Kristina Pink, Joe Buck and Troy Aikman will all be covering the game today.
Enter your number to get our free mobile app
How To Make YumYum Sauce