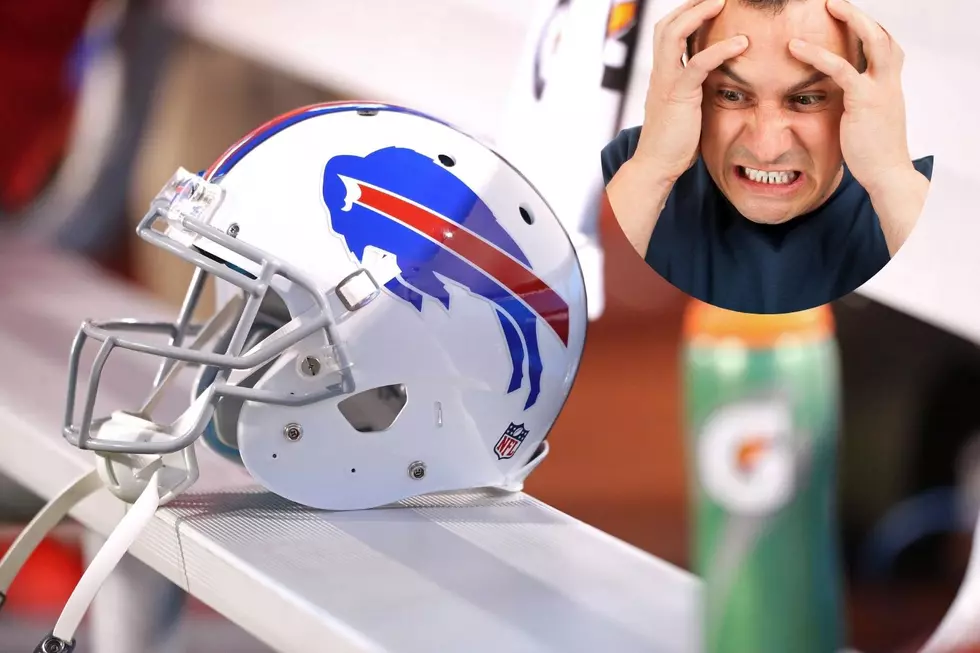 Buffalo Bills Fans Want To See This Player Benched Now
Getty Images and Canva
As the season continues, Bills Mafia learns more and more about its potential Super Bowl roaster. This player may be in their dog house.
No matter what team you discuss, they all have issues every season. Some are because of talent. Others have coaching issues. Then there are situations like the Buffalo Bills have had with injuries. They have lost several key players throughout the year. Most notable on the defensive side of the ball is edge rusher Von Miller and Saftey Micah Hyde who are both lost for the season. Though, Hyde might be able to return for the playoffs.
Not as notable but maybe affecting the team more are the injuries on offense, specifically to the wide receivers. Jameson Crowder has been out with an Ankle injury and isn't expected back until late December. This has been a big blow to the offense who were hoping for a big season out of Crowder from the slot position. In his place, Isaiah McKenzie has been playing the slot, and may have worn out his welcome.
McKenzie decided to stay in Buffalo as a free agent this offseason despite offers from others teams. He has said many times to love Buffalo and the organization. There's no doubt the feeling is mutual. However, his play has been very inconsistent this season. He has had several drops while rookie Khalil Shakir sits on the bench.
Many fans are calling for Shakir to replace McKenzie in the lineup:
These are just a few of the tweets. Some would also argue the team should sign Odell Beckham Jr. to help sure up the wide receivers for the playoffs.
What do you think about sitting Isaiah McKenzie?
Bills Mafia's Wishlist For The New Buffalo Stadium
The Bills are building a new stadium and here is a wishlist from Bills Mafia.