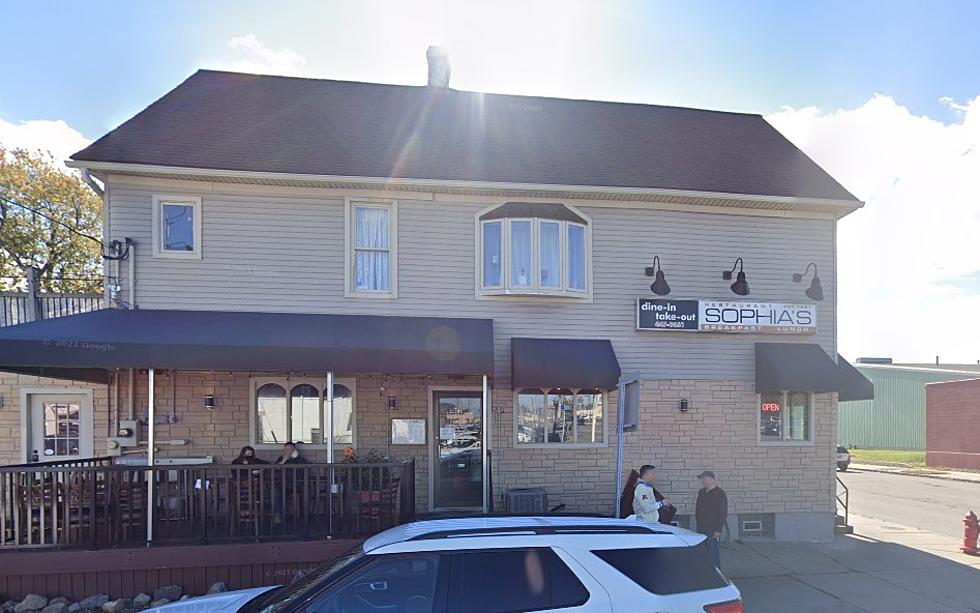 Buffalo Diner Sophia's Getting Massive Expansion
Sophia's - Credit: Google Maps
One of our favorite spots for breakfast, and it's not just because they have incredible boozy coffees... Well maybe that's a big part of why it's a favorite actually... is planning a huge expansion for 2022.
Sophia's Restaurant, located at 749 Military Rd, in Buffalo opened in 1981 and gained national attention when it appeared on the Food Network's Diners, Drive-Inns, and Dives, hosted by Guy Fieri.  The restaurant appeared in the season 8 episode "And The Kicker Is"  Guy had the following to say:
"Nothing really gets as authentic as your classic American based diner than, such as this popular spot run by Sophia herself. With many years of experience, this place has a little something for everyone. Try their Souvlaki, daily freshly Baked Breads or the ever popular Open-Faced Steak Sandwich which lures us in when we're in Buffalo each time. A wonderful comfort-food restaurant that has been proudly serving delicious breakfast, brunch and lunch options. A great kitchen which prepares fresh hearty helpings for low, affordable prices. It's often a hard choice to order the right thing as there is so much goodness to choose from. The service here is super friendly and helpful, to help you make the right choice based on your cravings that day.  If you're a fan of coffee, you will love their home brew and be pleased as it's always kept full.  Weekends tend to be a bit busy along with the parking situation, so be sure to come early to get the best spots"
So even Guy knew back in 2007, that Sophia's could use more seats and more parking.  Those issues should be remedied when they open their new expanded location, which will increase capacity by over 100 seats and will occupy the space of the former Catch 22 Bar and Grill.
If you have never been, I personally recommend the Cinnamon Walnut French Toast, with a Mudslid Coffee.
Save Your Dollars. Here is Where Kids Can Eat Free
Amazing $850k Bed & Breakfast For Sale in WNY