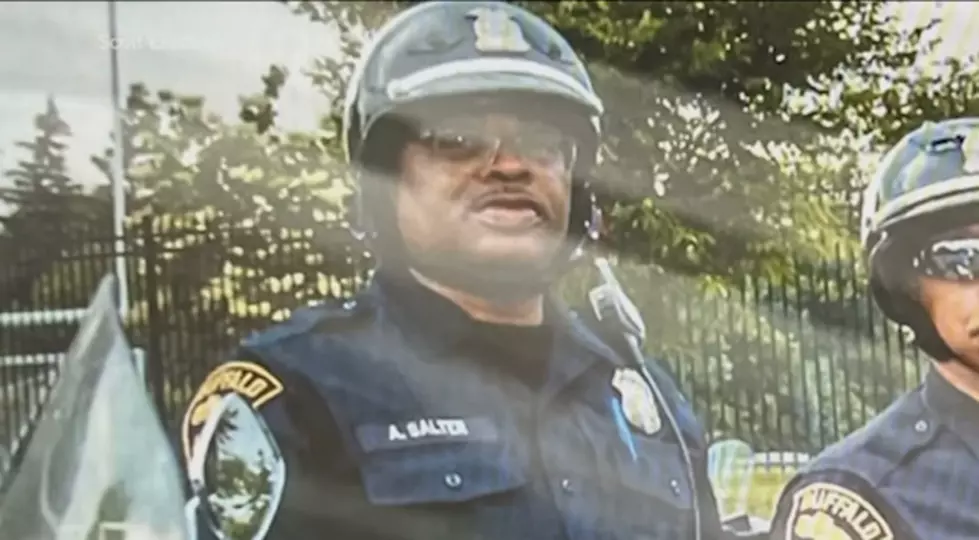 Buffalo Tops Security Guard Spent Last Moments Saving Lives
Photo Credit: YouTube Video 6abc Philadelphia
In the wake of tragedy, there are heroes, and we will not forget this one's name.
Aaron Salter Jr. was a retired Buffalo Police Officer who worked as an armed security guard at the Buffalo Tops on Jefferson Avenue.
He was one of the 10 victims who died during the mass shooting at Tops Friendly Market, but his final moments showed true heroics.
Salter Jr. died while trying to save others.
One Tonawanda resident shared on Facebook that if it wasn't for the security guard, his relatives probably would not have made it out of the Tops on Jefferson Avenue alive.
"Hearing that the security guard saved my aunt and cousin's life before his life was taken is so heartbreaks. He's a hero. I can't even focus. This is so devastating," Angelo shared on Facebook.
When the gunman made his way into the store, Aaron Salter Jr. engaged him with a pistol.
Salter Jr. retired in 2022 after a 30 year career with the Buffalo Police Department, and anyone that worked with him during his time would tell you that he spent his entire career solely serving the community and protecting those in it.
Salter Jr. is the kind of person that would try to save as many people as he could, even if it meant that he would not walk out of that store.
Usually, when someone retires, they stop working, but Salter Jr. continued to serve the community because it was his passion to look out for others.
 Over the last 30+ years, Salter Jr. has helped more people than you can count on both hands, making a difference in so many lives…even in his final moments.
Thank you, Aaron. Thank you for serving Buffalo.
Buffalo Mass Shooting: Multiple Fatalities
The Most Under Appreciated Employees In New York
Every day there are people in our world that show up, do their job, and go home and never get a thank you for all they do.
Police In New York Need Help Solving 7 Cold Cases Of Murdered Children