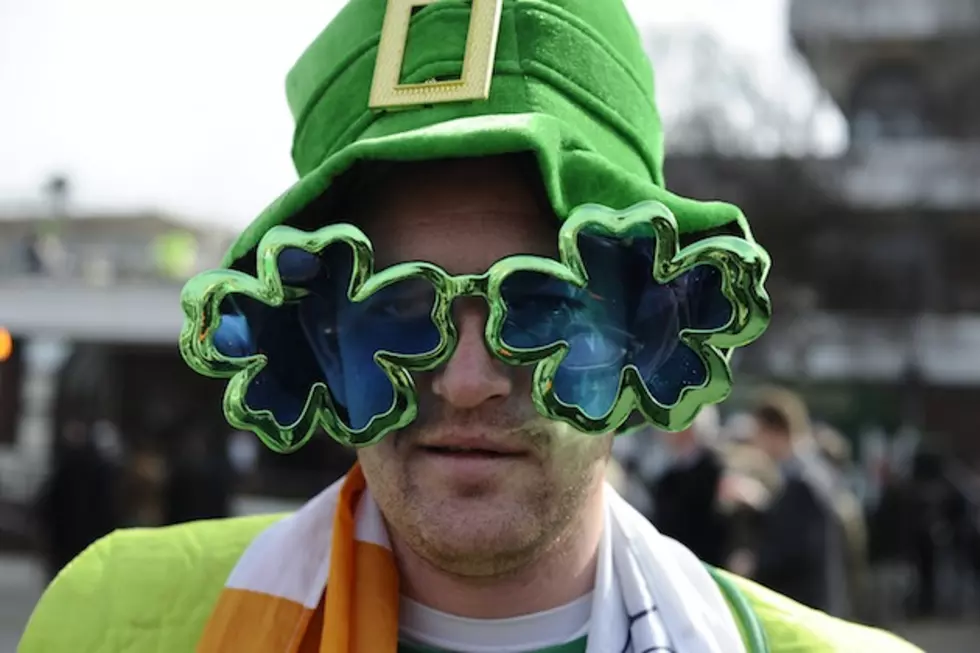 Best Irish Ales In Western New York For St. Patrick's Day
Getty Images
St. Patrick's Day is right around the corner, and it feels like we have been celebrating for the last few weeks already in Buffalo; however, there are a few upcoming events (and drinks) that you have to take note of in order to properly celebrate the green. 
And trust me, you don't want to be the one person who said, "aw man, I Rish I had gone to that!"
Get it? Like "I wish" except I said "I Rish" like the Irish? Because St. Patrick's…okay, bad pun, moving on. 
The "Old Neighborhood" Parade starts at noon on Saturday, March 19th. Immediately after the parade, everyone is invited to the Valley Community Center for corned beef and potatoes on Leddy Street. 
There is another parade on Sunday, March 20 starting at 2 pm. It starts on Delaware Avenue and it's a long one, that's for sure! If you are planning to wear a kilt as a parade-goer, make sure you wear some tights or warm clothes underneath because it's probably going to get chilly! 
Now, if you want to drink like the Irish, you may want to try one of the three Irish Ales highlighted on Instagram this week with thanks to @buffalocal716. 
At the Steelbound Brewery Distillery, you can order a First Ward Irish Red, which is described by @buffalocal716 as "a classic Irish Red with a moderate maltiness and a slight bready aftertaste."
The second Irish Red Ale highlighted by @buffalocal716 is at Resurgence Brewing Co., and it's called the Old Neighborhood Irish Red Ale, described as "a traditional Irish Red with a vibrant amber color and notes of caramel, toffee, and biscuit." 
And finally, the Irish Red, sold at the Hamburg Brewing Company, is "an Irish-style Red Ale with a malty sweet profile and roasted overtones." 
If you have found any other breweries that are serving Irish ales and St. Patrick's-themed beer, send an email with a picture to kadie@wyrk.com.
64 Photos To Recap The Rochester St. Patrick's Day Parade
Here's the photo recap of the Rochester St. Patrick's Day Parade.
23 Reactions All WNYers Had When Tom Brady Announced He's Back
We all felt some type a way about Tom Brady announcing his return to the NFL, but how did Western New York really feel about it? Here are the top 23 reactions from Western New Yorkers.
Buffalo Connection to Country Artists
Who is Walker Hayes' tour manager? Did you know he was from Buffalo? What is the Buffalo horse incident?