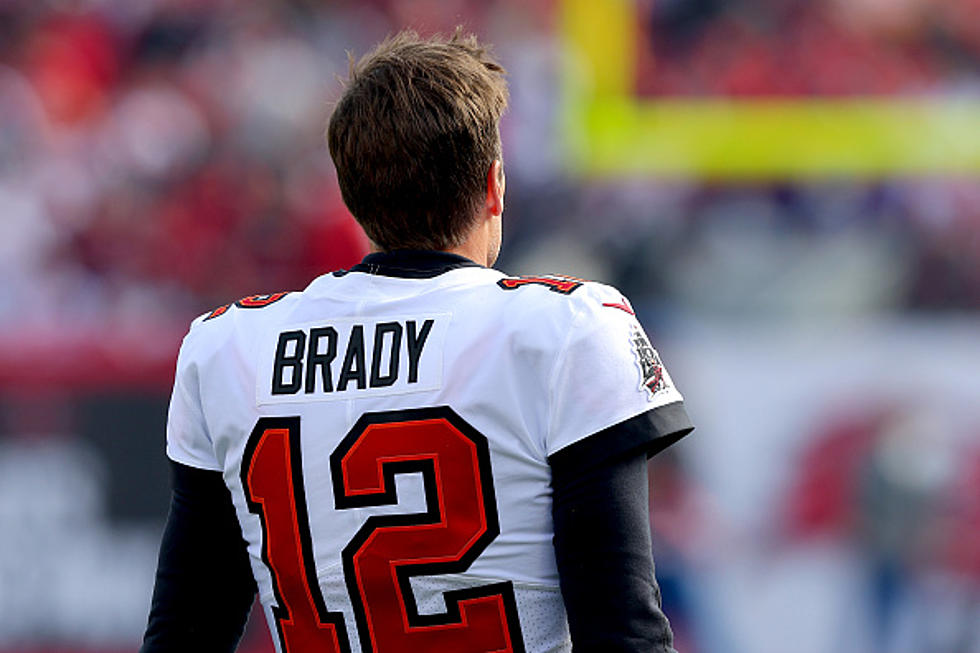 How Does Western New York Feel About Tom Brady's Return?
Getty Images
Only a day after his final "career" touchdown football was sold at an auction, Tom Brady announced that he is not ready to retire after all. 
Brady made the announcement via Twitter on Sunday night. 
"These past two months I've realized my place is still on the field and not in the stands. That time will come. But it's not now. I love my teammates, and I love my supportive family. They make it all possible. I'm coming back for my 23rd season in Tampa. Unfinished business LFG"
Read More: Tom Brady Announces He is coming back
The person who won the auction for the "final career touchdown football," must be feeling this punch more than the rest of us.
The football that Tom Brady threw to Mike Evans in the 2022 NFC Divisional round sold at an auction for over $518,000 on Saturday.
Not even 24 hours later, Tom Brady announces his return.
While Bills fans are not exactly thrilled about Brady's return, I think we can all be thankful that we are not that guy. Granted, few of us would actually be part of an auction involving Tom Brady. 
If it were a Josh Allen football and the auction proceeds go to charity, then Bills Mafia would show up in full force! 
Once Tom Brady took to Twitter to announce his news, Western New Yorkers added their two cents and expressed their thoughts on social media.
Here are the top 23 initial reactions that Western New Yorkers had to the Brady news. 
23 Reactions All WNYers Had When Tom Brady Announced He's Back
We all felt some type a way about Tom Brady announcing his return to the NFL, but how did Western New York really feel about it? Here are the top 23 reactions from Western New Yorkers.
We'll have to see how the upcoming season goes, but I have faith in our Buffalo Bills!
Tom Brady Was Intercepted By These Buffalo Bills [LIST]
Tom Brady officially called it quits. He is a list of every Buffalo Bills player who intercepted him during his Hall of Fame career.
10 Photos Tom Brady Haters Will Love To See
Not many people in WNY love Tom Brady, so here are some pictures of him getting sacked over the past couple of years.