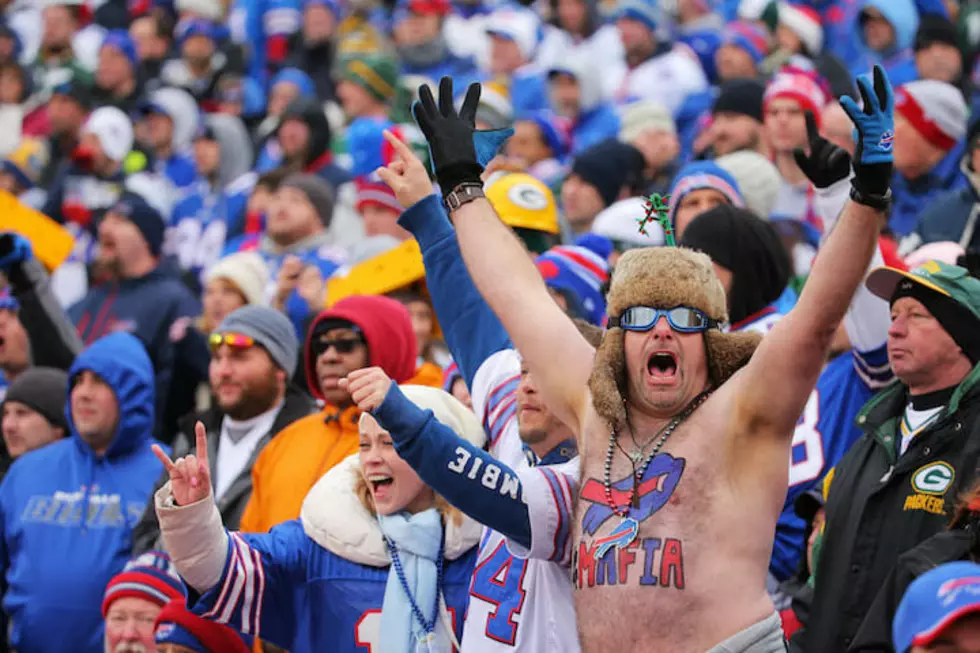 Bills Mafia Is Trolling Kansas City Bars During the Playoffs
Getty Images
Want to feel like you're part of the action in Kansas City without leaving the city of Buffalo?
Bills Mafia to the rescue!
You can jump in on this opportunity to trigger pretty much every non-Bills fan that is watching the game in a Kansas City bar.
The idea popped up in the Bills Mafia Babes Facebook group, and it was quickly shared by several Western New Yorkers on social media.
The original post said, "Just played the Bills shout song at 11 different bars on AMI in Kansas City! Haha not there but wanna support…"
It caught on fast. 
"This is BEYOND brilliant!" one Bills fan said. 
Here's the plan: download the AMI Jukebox app to your phone. Then, at 6:30 pm Buffalo time, search for Kansas City, Missouri in your app. If every person finds 2-4 random bars in Kansas City, and you play the Bills shout song twice, the jukeboxes in Kansas City will be overloaded and the Bills shout song will play consecutively at least a dozen times.
Sounds like a plan to me!
Share this article with a Bills fan and get them in on the fun. Go Bills!
[THREAD] If McDermott takes this Bills team to the Super Bowl, and ultimately wins it, will he instantly become the best Head Coach in Bills history?
A Reddit thread began circulating on social media, and the subreddit has a variety of responses.
Best 20 Bars in Western New York to Watch The Bills' Playoffs Games
If you're looking for the best place to watch the Bills' journey through the playoffs, look no further than this list of the best 20 bars in Western New York that always make Bills game day extra special.
8 Remaining QBs Ranked in 2022 NFL Playoffs
Here are the QB rankings as per Cody Benjamin: