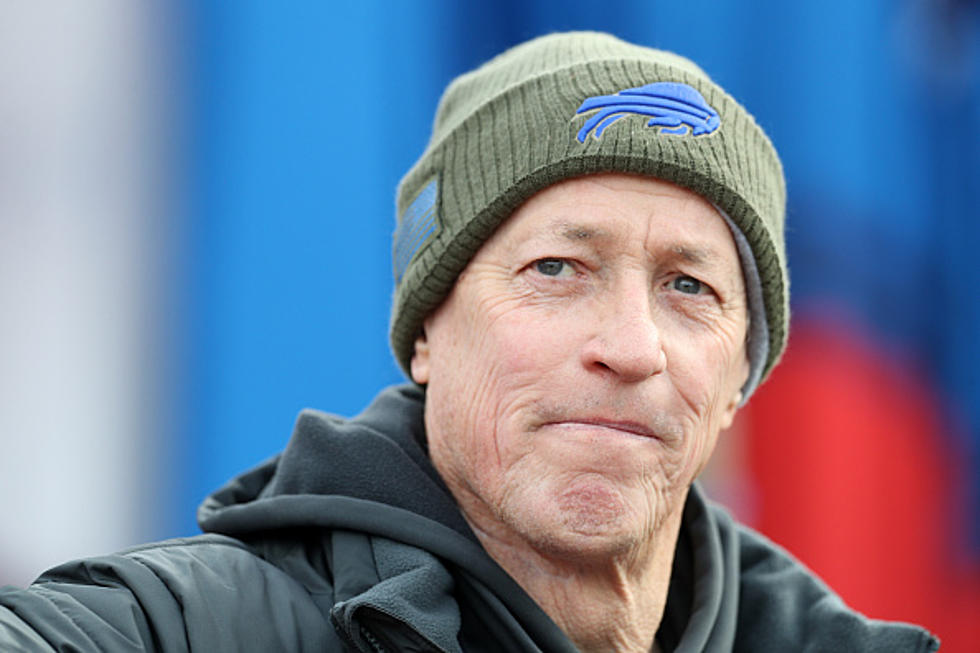 Jim Kelly's Social Media Post to Josh Allen Makes Buffalo Cry
Getty Images
The Buffalo Bills are preparing for their first 4:25 pm kickoff of the 2023 season this Sunday.
The Bills host the New York Jets at Highmark Stadium. It's the second meeting between the two teams, with the Monday Night Football opener being the first matchup, which the Bills lost on a punt return touchdown in overtime.
The tension in Western New York is at an all-time high in the Sean McDermott and Brandon Beane era, as the Bills have a 33 percent chance to make the playoffs after their second straight loss, which resulted in McDermott firing offensive coordinator Ken Dorsey on Tuesday.
Many Bills fans are now blaming McDermott for the Bills lack of getting over the hump and recent struggles. Joe Brady takes over as the OC and the Bills will have to win most of their remaining games to assure a playoff spot this season.
Josh Allen has provided near the league lead in total touchdowns but he leads the league in turnovers. Allen will now endure the biggest challenge of his career, as he lobbied for the Bills to keep Dorsey as the OC when Brian Daboll left for the head coaching position with the New York Giants.
Bills Hall of Fame quarterback Jim Kelly made news on Wednesday. Kelly posted a message to Josh Allen on Instagram, saying that what Allen and the Bills are going through is tough and challenging. Kelly says Allen will get through this.
Kelly's message gives off the impression that what Allen now has to go through is extremely difficult. Losing is OC mid-season and having to now go with a new play-caller and dwindling playoff chances.
We will see how Allen and the Bills respond this Sunday in Orchard Park, against a defense that has had their number over the past three seasons.
16 Buffalo Bills With Some Of The Best And Worst Nicknames
Gallery Credit: Brett Alan
15 Things You Should Never Do at a Bills Home Game
Things that are a no-no to do at a Buffalo Bills home game.
22 Famous Buffalo Sports Phrases Every Die-Hard Bills and Sabres Fan Knows
Being a sports fan in Buffalo is sometimes like knowing a different language. Here are 22 of our favorite Buffalo sports phrases you already know if you're a huge fan! And if you're new here, here's how to catch up.
Gallery Credit: Clay Moden