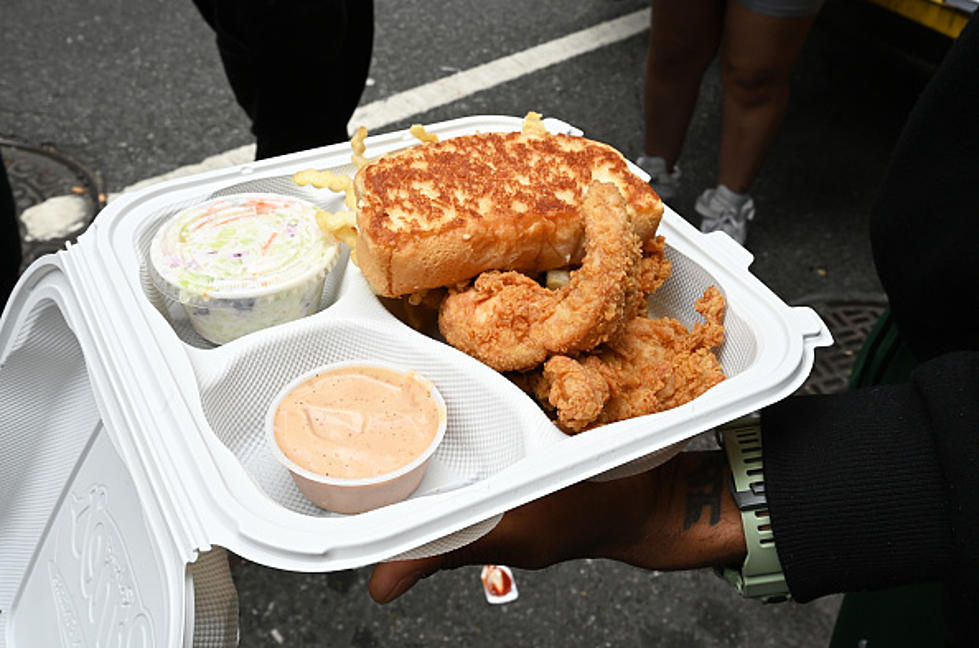 Raising Cane's Chicken Fingers Will Soon Be Coming to Buffalo
Getty Images for NYCWFF
If you remember six or seven years ago, Buffalo did not have a Chick-fil-A.
The popular fast food chain was in a number of cities and states but had not yet brought a location to Western New York. Then in 2018, they finally did and the location on Walden Ave. in Cheektowaga had drive-thru lines that wrapped around the building and had to have traffic control to help.
Since then, Chick-fil-A has brought two more locations to the Buffalo area.
Western New York is still far behind other parts of the country for national fast food selection. Yes, there's the standard McDonald's, Burger King, Wendy's, Taco Bell, KFC and Popeyes, but that's really it.
We do not have a Bojangle's, Cook Out, Jack in the Box, Hardee's or Culver's.
Buffalo also does not yet have a Raising Cane's, but according to the CEO of Raising Cane's, that will eventually change.
Bills long-snapper Reid Ferguson has been lobbying for Raising Cane's to come to Buffalo, ever since last year, when him and fullback Reggie Gilliam tweeted on separate occasions that the chicken tender restaurant needs to get to Western New York.
Ferguson tagged Todd Graves, who is the CEO and founder of Raising Cane's. Graves confirmed to Ferguson that they are working on a location in Buffalo and will let him know when they have it "locked in"
Raising Cane's specializes in chicken fingers, crinkle cut fries, Texas toast, coleslaw and their famous Cane's sauce. It's a relatively simple menu but they have tons of fans in the Midwest and southeast. They recently brought a location to Times Square in New York City.
Hopefully we get more information soon on where the first Buffalo Raising Cane's will be!
7 Fast Food Restaurants That Buffalo Would Love
We would love it if these restaurants came to Western New York.
10 Fast Food Restaurants We Want In New York State
Fast food restaurants that we want in New York State.
The Top 30 Beef on Weck Restaurants In WNY
The 30 best places for beef on weck in Western New York.