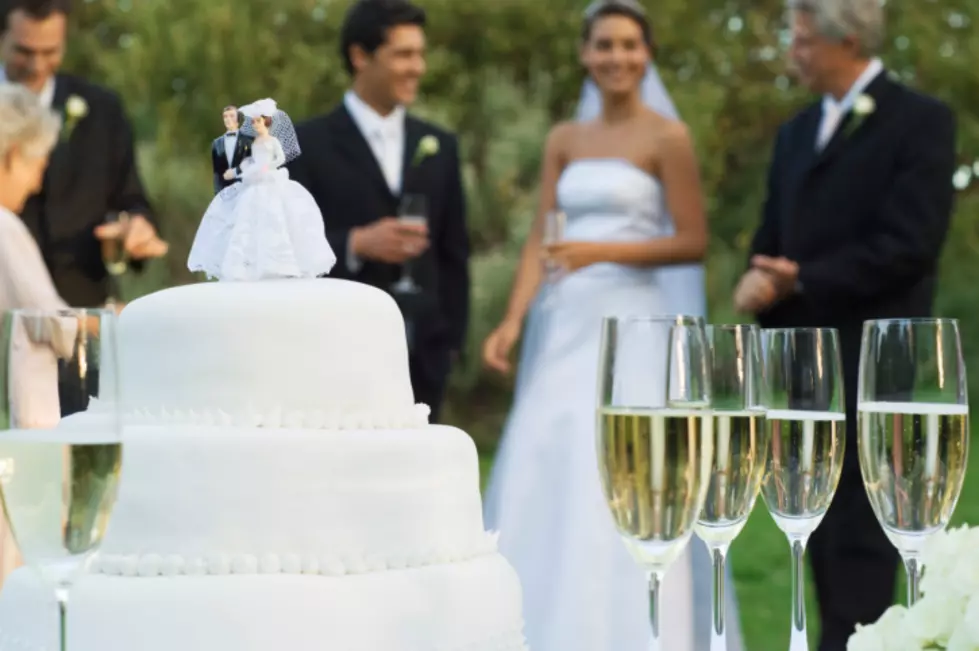 Never Do This At A Wedding In New York State
ThinkStock
Weddings are supposed to be a beautiful thing.
People are surrounded by their family, friends, and loved ones and the spotlight is on the couple who are pledging their undying love for each other.
So if you are headed to a wedding, there is one thing that you should never do. Not only is it something that people will talk about, and not in a good way, but you could really make the bride and groom really mad.
People spend thousands of dollars to make sure that their wedding is an event that people will talk about for a long time after but the bride and groom want people to be talking about them and not you.
So if you go to a wedding anytime soon and don't do what this guy did.
Feel Good Mornings With Dave Fields Mon-Fri 6am-10am
What would you do if this happened at your wedding? Would you be cool sharing the spotlight and having someone create a special moment on your special day or would you be mad at the guy for hijacking your day?
If you are thinking of proposing at a wedding you might ask the bride and groom before just to make sure they are cool with it. If not, you might want to reconsider finding a new spot to ask one of life's biggest questions.
Check out some wedding highlights here in New York.
13 New Trends Taking Over At Weddings In New York
Trends come and go...here are some that are in...and some that are definitely out.
Gallery Credit: Brett Alan
What To Know Before Attending A Lakeside Wedding In New York State
Be prepared for anything that comes with the territory of a wedding by the lake with these essentials.
Gallery Credit: Megan Carter/Canva
9 Of The Most Elegant Wedding Venues In Western New York
Gallery Credit: Brett Alan