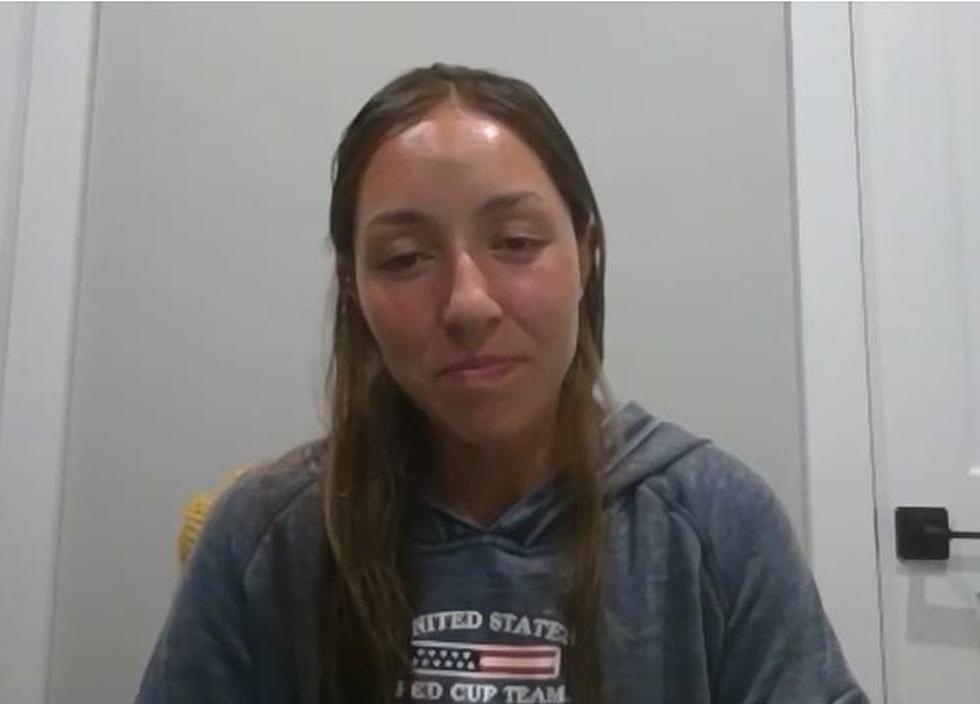 Jessie Pegula Making Buffalo Proud On U.S. Olympic Team
Photo Credit: WIVB-TV
COVID-19 caused the postponement of the Olympics last year, a disappointment for many athletes but a boon for Jessie Pegula.  She feels that having the extra year's benefit helped her earn a spot on the U-S Olympic Tennis Team.
"I was doing well last year, but I wasn't ranked high enough so that's been bittersweet where I've been able to earn my spot given this extra year and I made the most of it," Pegula said.
According to NEWS 4 (WIVB-TV) Pegula after making the quarterfinals of the Australian Open is off to represent Buffalo and the country at the Olympics.
Pegula is one of the top-ranked female players in the country and couldn't contain her excitement when the call came to go to Tokyo.
"I can add that to my Instagram bio and my Twitter profile," she said laughingly. "I can have the little medal and say that I've done that. I think it's going to be really cool. I mean there's not a lot of words to really describe it, but it's really special representing your country."
The ultimate goal is to come home with a medal, but Jessie is going to enjoy the moment as she represents the U.S.A. and Western New York on the world stage.
It's a once-in-a-lifetime opportunity that is not lost on the daughter of Bills and Sabres owners Terry and Kim Pegula.
When she's home in Western New York, Jessie spends a good deal of time at the Miller Tennis Center in Williamsville and, according to officials, is a great inspiration to junior players there.
Regardless of the outcome, Pegula's got a big support system here in Buffalo and across Western New York.
"I get to take Buffalo a little more international which is always fun," Pegula said. "It's definitely special having them. I don't think a lot of players have a Bills Mafia support system behind them."
13 Things Buffalonians Got REALLY Hyped For
5 Pro Teams We Would Trade The Buffalo Sabres For
It has been 10 years since the Buffalo Sabres made the playoffs, maybe it is time for a major trade. I am not talking players, here are 5 other pro sports teams that I would trade the Buffalo Sabres for.
6 Secrets Only People From Buffalo Know