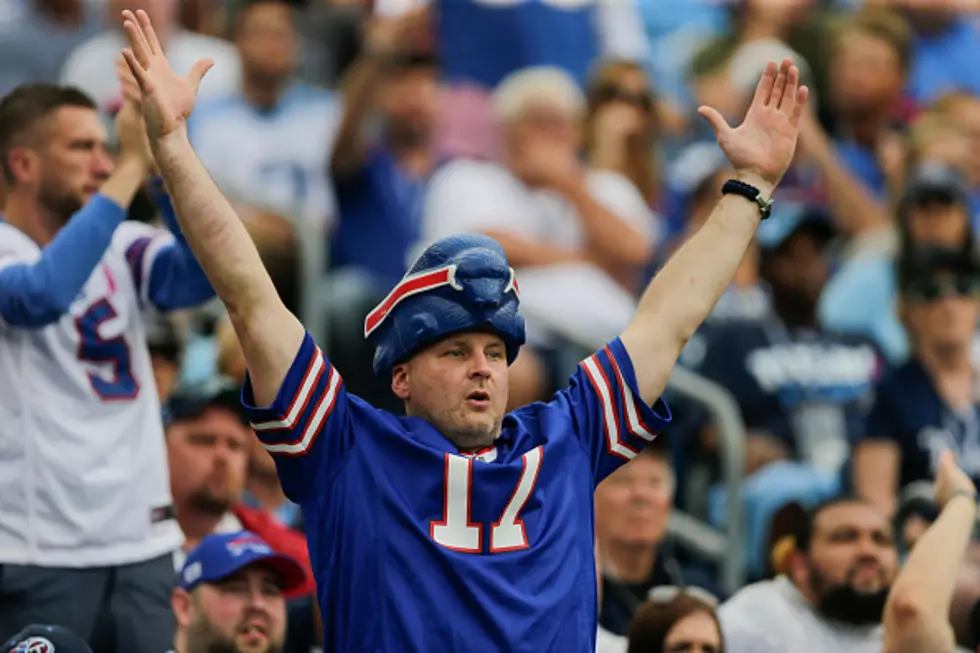 LOOK: Pepsi Is Putting Up Buffalo Bills Billboards in Buffalo
Getty Images
It all started out in Rochester in September, there is a guy that is a major New York Jets fan so, it is not surprising that they guy has a Jets flag flying outside of his house.
But, the problem is that his next door neighbor is a major Buffalo Bills fan.
That fan is Michael Mansfield and he decided to give his home the Bills Mafia Makeover by painting his siding blue and white and turn the shutters red. All capped off with the Buffalo Bill's logo emblazoned across the side of the house that faces his neighbor. Apparently, people have been honking a lot when they see the new 'Bills' house.
The guy next store is Eric Jensen. "I didn't think he was going to do it like this," Jensen said.
Inspired by his unmatched fandom, Pepsi jumped in asking fans to rally behind Michael and celebrate this unapologetic loyalty by retweeting their post. If they reached 1,000 retweets, Pepsi promised to take their neighborly rivalry even further by creating a commercial and billboards to go live around the city. In mere hours, that goal was met (and well beyond), and now Pepsi is living up to their end of the deal - with billboards and a broadcast commercial going live this week, featuring Michael, ahead of the Bills / Jets game this Sunday.
The commercial - featuring Michael and Bill's fan favorite Stevie Johnson - went live today and will be featured on TV, locally, during this Sunday's Bills/Jets game on CBS. The billboards feature Michael's Bills' branded house and a good-natured reminder to Eric and fans throughout the county that they are in Bills' Country. Located throughout Rochester and in Buffalo - full list of locations below - fans will be able to see these unapologetic signs displayed the 19th - 25th as they prep for game day face-off with the Jets this Sunday.
"ERIC YOU ARE NOW ENTERING BILLS COUNTRY" is what the Billboards will say. There were some that went up in the Rochester area in September, but some will soon be seen in the Buffalo area. Lauren Hall from Channel 2 tweeted out earlier: "Look for one on the 190 near Chicago Street!"
How To Make YumYum Sauce