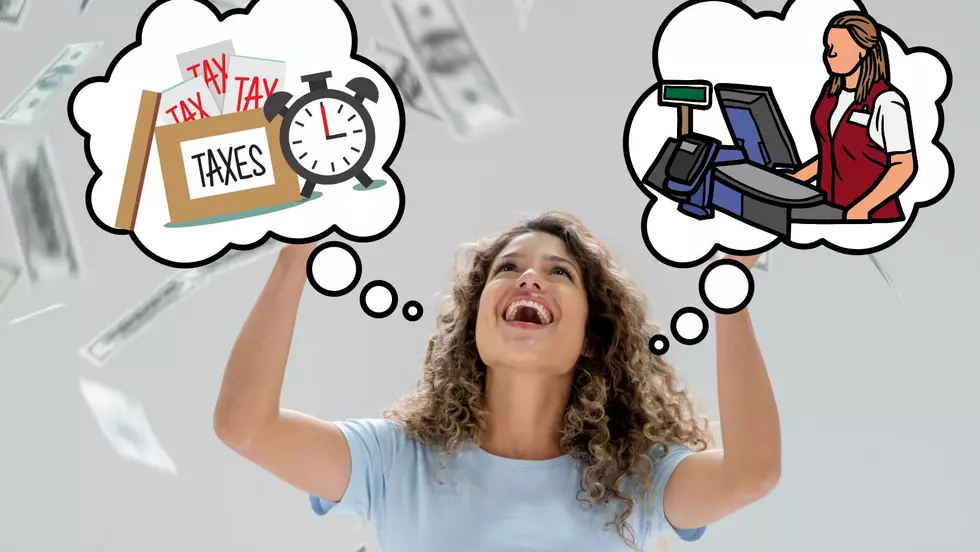 New York Businesses Could Be Impacted By The Mega Millions
Photo Credit: Canva Image
You may not have realized, but it matters where you buy your lottery tickets.
You probably have wondered over the last few weeks if the place where you purchased your lottery ticket has some kind of effect on your likelihood of winning. Well, that may not be true, but whatever retailer you decide to buy your lottery ticket from, it actually does affect that business. 
On top of the sales and commission from the lottery ticket sales, there are bonuses available for retailers, and a lot of people are unaware of this. 
The bonuses vary from state to state, but you should know that wherever the winning lottery ticket is purchased, that retailer gets to collect a lump sum of their own. It could be as low as a $1 scratch-off win or as high as the Mega Millions jackpot. 
Regardless of the amount, the retailer receives a percentage of the winnings. 
On average, a store receives a "bonus" of anywhere between 4.5-7 percent of the amount won on the ticket. 
According to the NC Lottery Mega Millions website, a retailer earns 7 percent for selling a lottery ticket. That means that every $1 cashed in, the retailer receives 7 cents. For $2 tickets, the retailer would receive 14 cents. 
It adds up! And if someone wins the Mega Millions jackpot this Friday, with a whopping total of $1.025 billion, the retailer that sold the winning ticket will receive $71,750,000! 
In New York, it looks like retailers only get 6 percent of the winnings, which still averages to $61,500,000.
So yes, it matters where you purchase your lottery ticket. Not just for you, but those local business owners across the state! 
Choose wisely where you pick up your next Mega Millions ticket, and may all the luck be on your side!
Best 11 Places To Buy A Lottery Ticket In Western New York
Western New York seems to be a lucky place, and there have been quite a few lottery winners over the last several years. Here are the 11 places where people have won big numbers from the New York State Lottery.
Luckiest Places To Buy Lottery Tickets
These places have sold the most winning lottery tickets.
Buffalo Country Music Concerts in 2022
Concerts in Buffalo, NY? Here is a list of the shows coming to the Buffalo and Rochester area, such as Morgan Wallen, Keith Urban, Thomas Rhett and Luke Bryan.