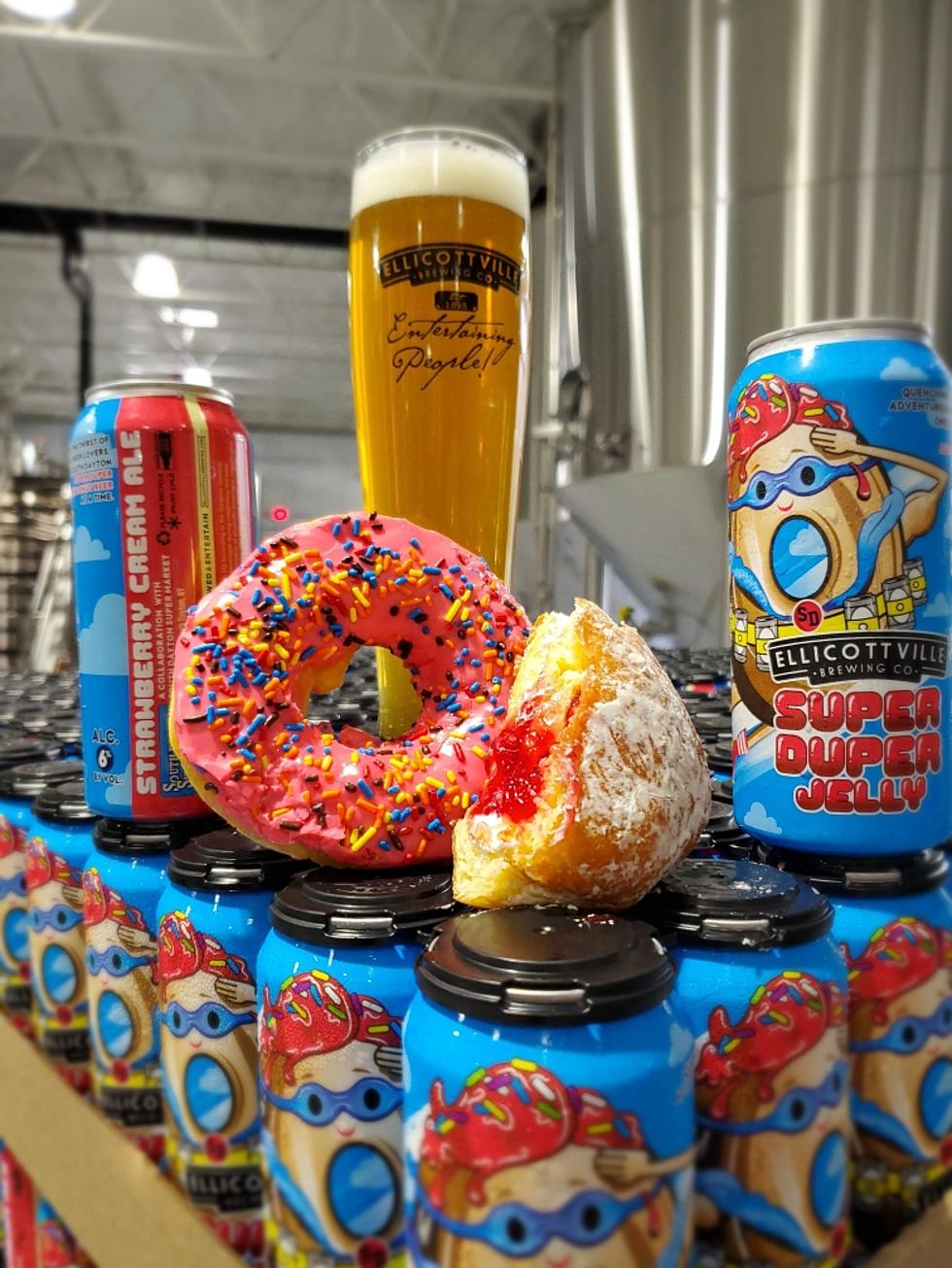 New 'Jelly Donut' Flavored Beer Coming From EBC
(Ellicottville Brewing Company Press Release)
It's pretty safe to assume two things about people from Buffalo.  1.)  We love beer.  2.)  We love donuts.  
Now there's a beer that will give you the best of both worlds.
It's from Ellicottville Brewing Company in collaboration with South Dayton Supermarket and they're calling it "Super Duper Jelly."  They describe it as a strawberry cream ale.
It was inspired by South Dayton Supermarket's strawberry cream filled donut.
Sound good to you?  Get your tastebuds ready!  It's available at their local brew pubs and will be coming to local retailers throughout WNY such as Premier Gourmet, Wegmans, Consumer Beverages, Tops and Walmart as well as on tap at local bars and restaurants beginning October 3rd.