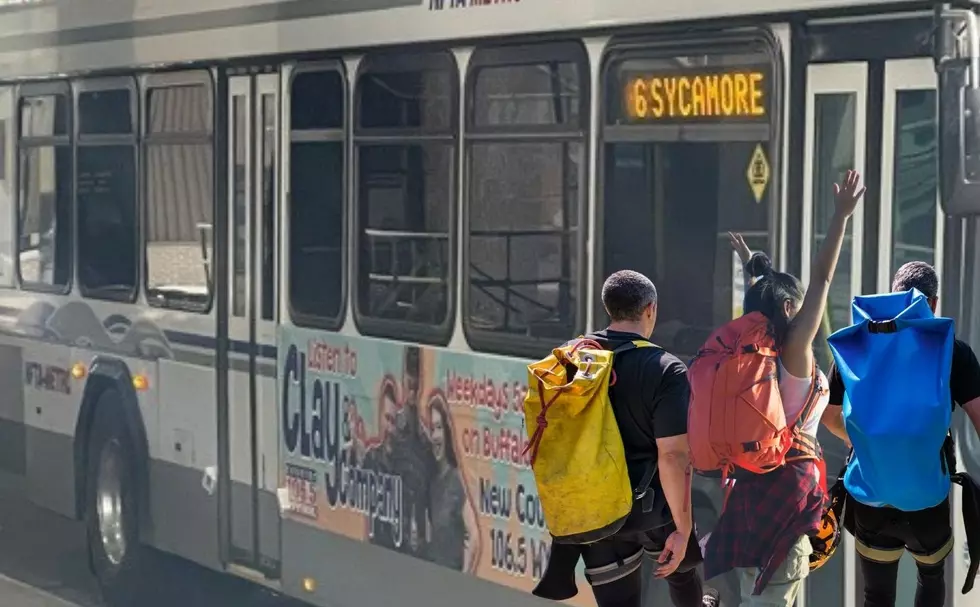 Parks Adventure Bus Will Be In Western New York This Summer
Photo Credit: Kadie Daye, Canva Image
You could take an adventure to every park this summer, thanks to the new Parks Adventure Bus in Western New York.
Instead of driving to your favorite parks for summer fun, such as Beaver Island, Fort Niagara, or Akron Falls, you can catch the free Parks Adventure Bus, touring a different park in Western New York every weekend this summer. 
Starting June 18, the NFTA-Metro will send the Parks Adventure Bus out to parks around Western New York, every Saturday for the rest of the summer.
According to the NFTA website, there is no fare required for these trips, either way. 
Here is the Parks Adventure Bus schedule: 
June 18th: Knox Farm State Park

June 25th: Chestnut Ridge Park

July 9th: Fort Niagara State Park

July 16th: Como Lake Park

July 23rd: Beaver Island State Park

July 30th: Akron Falls Park

August 6th: Evangola State Park

August 13th: Make-Up Day –

If any of the previous days are cancelled due to weather, this date will be reserved for a make-up trip. 
These are the departure times, according to the NFTA:
You should arrive 10 minutes early to board the buses downtown and at all parks. Every one off the parks has available bathrooms, and the Parks Adventure Bus has bike racks attached to the front of the bus; however, it only holds two bikes. 
Before you ride the Parks Adventure Bus, the NFTA advises you to:
Wear comfortable closed-toe shoes

Bring a full water bottle, cell phone, and some snacks

Wear sunscreen, sunglasses, and a hat

Bring swimsuits and towels for the pool or beach

Proper disposal of trash required

Pets are not allowed on NFTA-Metro vehicles

(Service animals are always welcome)
If there is an emergency, call 911 or seek help from park rangers on staff. 
You can read more about the NFTA's new Parks Adventure Bus here. 
Top 50 Summer Restaurants in Buffalo and Western New York
Check out some of the best spots for food and drinks this spring and summer across Western New York!
Buffalo Country Music Concerts in 2022
Concerts in Buffalo, NY? Here is a list of the shows coming to the Buffalo and Rochester area, such as Morgan Wallen, Keith Urban, Thomas Rhett and Luke Bryan.
12 Must Play Country Songs For This Summer
Summer is almost here in Western New York and if plan on hitting the lake, campgrounds, for the beaches here are 12 songs to blast from your speakers.