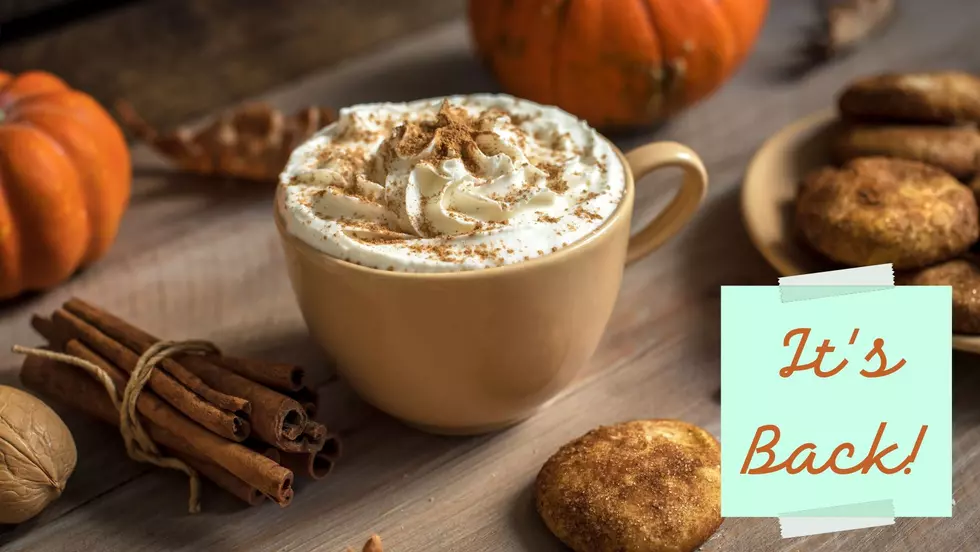 Pumpkin Spice Returns To Western New York Coffee Shops
Photo Credit: Canva Image
Is it fall? I think yes.
The seasonal flavor you have been waiting for is officially back at all your favorite local coffee shops and the major chains.
Pumpkin Spice. 
Perhaps the most popular drink is the pumpkin spice latte (PSL) from Starbucks, but we appreciate Dunkin' and Tim Horton's pumpkin spice all the same! 
Dunkin' Donuts was the first one to announce that they had pumpkin spice on the menu, so of course I drove to the nearest one, in basic gal fashion, to get my dose of fall vibes.
Though I'll admit -- I am guilty of trying pumpkin spice coffee from all of my favorite local coffee stores in Western New York, and they taste all different kinds of good (still undecided on my favorite one).
I'll let you be the judge, though. Take a pumpkin spice coffee tour of your own this fall when you visit these 22 coffee shops.
Top 22 Coffee Shops in Western New York
These are the top 22 coffee shops in Western New York that are perfect for meeting a friend, studying for a test, or getting caught up on some office work.
As of now, I'm kind of stuck when it comes to picking a favorite. For me, there's a tie for the best coffee shop on that list: Lancaster Coffee Co. & Cafe and Alden Bakery & Cafe, though I think the Alden Bakery wins for most creative monthly flavors. 
Every month, they put up new specials, and I'm sure that September will have a hint of pumpkin spice in there. 
Their white pumpkin latte was so delicious last season!
Whether you prefer a pumpkin spice iced capp from Tim Horton's, a pumpkin pie latte from Lancaster Coffee Co. & Cafe, or maybe a pumpkin flavored cinnamon roll from Kaylena Marie's Bakery? There's tons of different ways to get your dose of pumpkin spice!
Best Coffee Roasters And Makers In Western New York
Best Coffee Spot in Buffalo Area
The Wonder Coffeehouse is a fun, new place in Western New York that is as great an experience as it is the food.