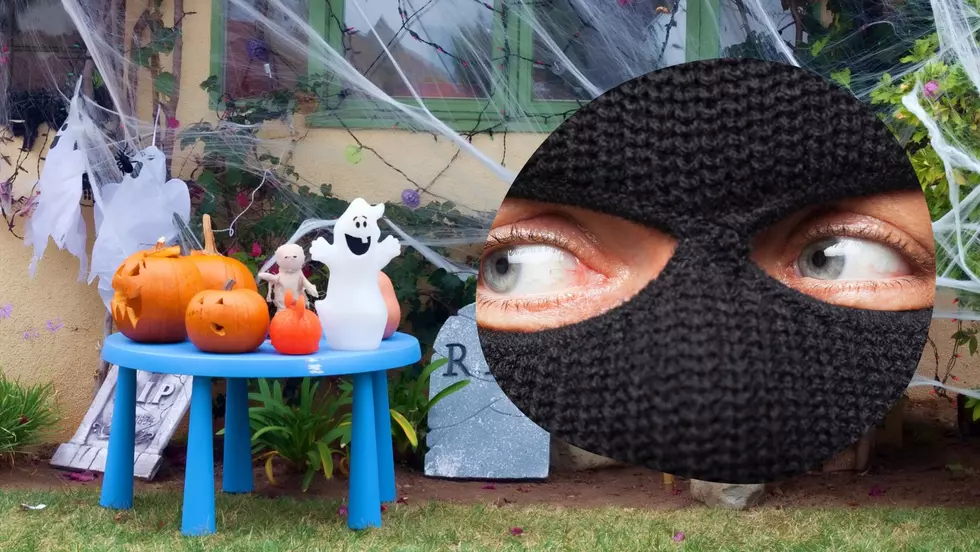 Pumpkin Thief Spotted In Western New York
Photo Credit: Canva Image
You may want to double check the front porch and make sure your Halloween decorations are still there. 
A Western New York resident's ring spotlight cam caught footage of a pumpkin thief, stealing pumpkins off the porch and front lawn in nearby neighborhoods. 
According to initial reports via social media, the pumpkin thief is being described as a "hooded figure" that "may be pretending to be blind." 
You can take a look at the picture below. 
The resident who shared the photo taken from her ring cam described the scene that she witnessed. 
"This hooded figure stole one of the pumpkins off my front porch," she said. "Then [the figure] proceeded to walk all the way to the back of my house to creepily look for cameras?"
As of now, this pumpkin thief has only been spotted near North Buffalo. It's unclear if they plan to strike again, but it's better to be aware that there is someone out there. 
If you have pumpkins outside, it may be a good idea to bring them closer to the door or bring them inside the garage when you're not home. 
This is a developing story, and more details will be provided as they become available to us.
How To Make An Eye-Opening Buffalo Themed Halloween Costume
This House In East Aurora Has The Best Halloween Decorations
Take a look at this house in East Aurora that has the best Halloween decorations. What do you think of it?
From Bananas To Kiss, Bills Mafia Rocked Halloween [PHOTOS]
Bills Mafia went all out for Halloween at Highmark Stadium this Sunday.