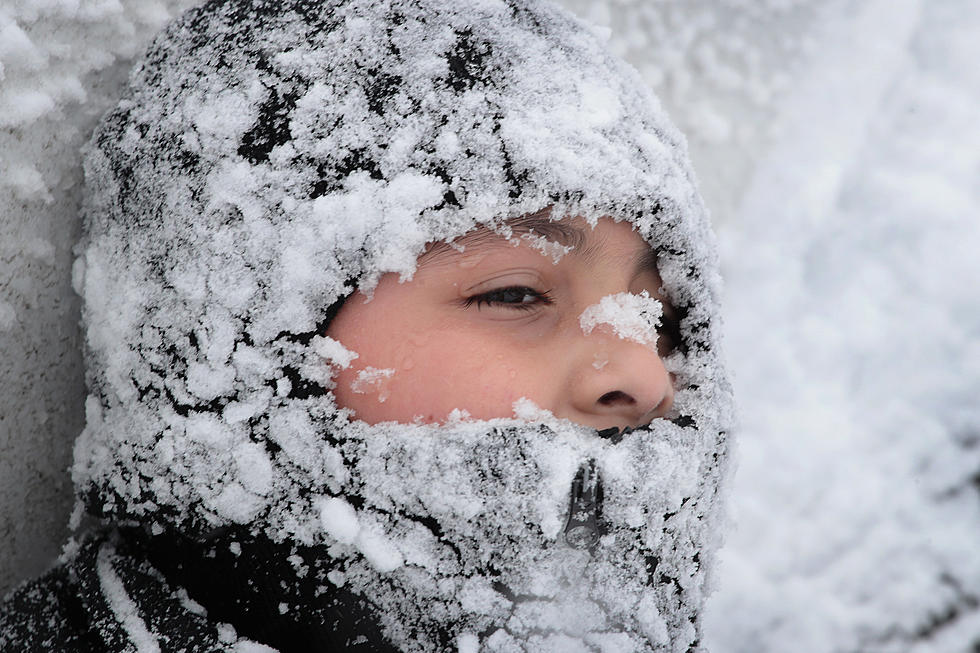 Weather Alert Issued For Monday In Erie County
Getty Images
Buffalo and Southern Erie County have issued their second Code Blue 32 for the new year. If you need shelter, three locations will be open for you throughout the day on Monday, January 3.
What is Code Blue?
The Code Blue program is designed to make it easier for homeless people to find shelter in potentially dangerous winter conditions, and you may see a Code Blue issued in circumstances where the temperatures are below 32 degrees or less.
What Shelters will be open on January 3? 
Code Blue locations include:
412 Niagara St., Buffalo, N.Y. 14201 (Holy Cross) from 6 p.m. – 7 a.m. The location is not accessible, clients must be able to use stairs.

586 Genesee St., Buffalo, N.Y. 14204 (Formerly a women's shelter but will be open to all for Code Blues). The location will be open during the day Monday as a daytime warming center.  

7207 Hunters Creek Road Lot 15, Holland, N.Y. 14080 (The Rural Outreach Center) from 7 p.m. – 7 a.m.
If you require transportation to the Rural Outreach Center shelter should call (716) 222-4020, or (716) 240-2220 ext. 106. 
To receive Code Blue updates for Buffalo or Southern Erie County, text CodeBlueBuffalo or CodeBlueSouthernErie to 898-211. To get updates outside of Erie County, contact local law enforcement or 211 for information.
For the rest of your Monday, there may be little to no snow, but it will still be cold. The high is 23 degrees in Buffalo, which we will get close to in the afternoon, and a low of 12. Tuesday will be a little warmer with a high of 36 and a low of 21 with snow still unlikely. However, there will be a 50% chance of snow on Wednesday, Friday, and Sunday of this week. 
We will keep you posted on the weather with updates from Channel 4 as it becomes available.
10 Ways New Yorkers Can Bring Them Good Luck In 2022
Here are some things to do on New Year's Eve to bring you good luck in 2022.
Here Are 5 New Laws That Start In 2022 In New York
A new year brings with it new laws that could impact you.
Top 5 Most Commonly Drawn Mega Millions Numbers
These numbers come up the most often in the Mega Millions drawing.
5 Things To Do In Western New York You Normally Wouldn't Do
A lot of people are off this week and it is a perfect chance for you to try and do something here in Western New York you normally wouldn't have time to do.