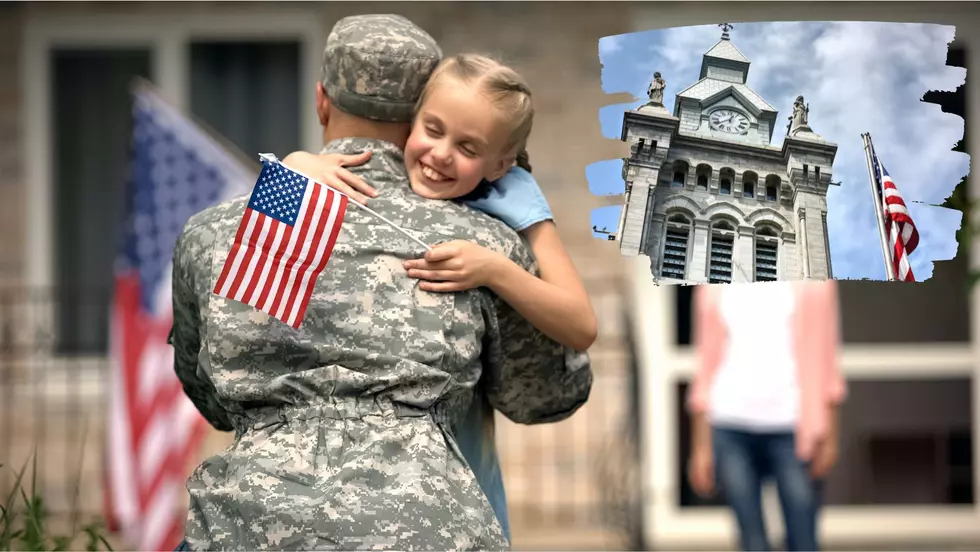 Every Western New York Town Should Do What Akron Did
Photo Credit: Canva Image
Every Western New York town should follow this example.
It's not going to be easy, but if everyone in the town comes together, we can make this happen. 
Only a select few people choose to put their life on the line for our country, and for that, we should be eternally grateful. To show how few people serve, the Council on Foreign Relations looked at the demographics of the U.S. Military, and they found out that there are about 1.3 million active-duty personnel, which makes up less than one half of 1 percent of the U.S. population. https://www.cfr.org/backgrounder/demographics-us-military
When you look at how many veterans there are, that number goes up a little bit. According to the Census Bureau, 7% of the adult population in 2018 was a veteran.
This small group of people should be the most honored and respected group in the country, and Western New York does a great job of honoring its veterans, fallen soldiers, and those who are currently serving our country. 
However, one town in Western New York has a bit of an edge over the others after introducing something new in the Village.
A few days ago, the Newstead-Akron area added veteran flags in the village!
If you're driving through the Village, you may have seen the red and blue flags, but those colors actually mean something. 
According to the Living in Newstead-Akron NY Facebook Page, the red flags are on one side of the street and the blue flags on the other side of the street represent living veterans vs. those who have passed. 
It would be amazing to see every town in Western New York honor their veterans in some way. 
You may have seen something similar if you were driving through the village of Alden. 
They have banners all throughout the main strip of Alden for the last few months, and it  highlights those Hometown Heroes – those who have served our country. 
A few places in Western New York have started doing this, but wouldn't it be great if every place did?
Thank you to all of our heroes and thank you for your service.
CNY Veteran Battling Stage Four Cancer Gets Recognized During Yankees Spring Training
Joe Maneen is Central New York Veteran fighting an aggressive form of Stage 4 cancer. Take a walk through Joe's day as he gets honored by the New York Yankees down in Tampa during Spring Training.
THROUGH THE YEARS: The Construction Of The Veterans Memorial Arena
What is now known as the Visions Veteran Memorial Arena have been a staple of downtown Binghamton and the Southern Tier for the better part of 50 years. Hockey, concerts, graduations... it's been the hub of huge local events for a long time. Nearly everyone has been to an event at the arena at least once.
But how did it come to be? We dug around for some pictures of its early days...
Free Things Veteran's Can Get on Veteran's Day
Free Things Veteran's Can Get on Veteran's Day