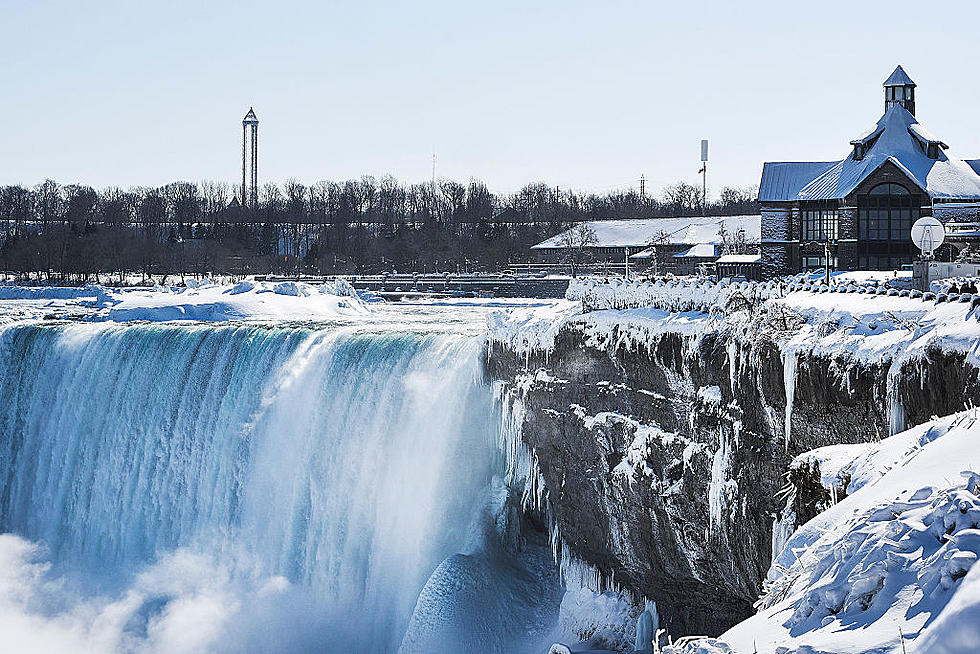 This is The Special Reason Why Niagara Falls is Lit Blue
Getty Images
You may find yourself, driving or walking through Niagara Falls tonight.  And you may find yourself saying, why are the falls lit in Blue this evening?  The falls are illuminated each night by hundreds of LED lights that are housed in three different locations, strategically placed around the Niagara Gorge, on the Canadian side in Niagara Falls, Ontario.
The falls are illuminated every night of the year beginning at dusk, and throughout the year the color that the falls are bathed in is determined by the Niagara Falls Illumination Board. In addition to the colors that they choose, the falls are occasionally lit in special colors to signify important dates, support of charitable causes, or in tonight's case, a championship.
Governor Hochul today announced today that the Falls, along with several other landmarks in New York State would be lit in blue to celebrate New York City FC (NYCFC) winning the Major League Soccer Cup.
NYCFC was the twentieth overall expansion team of the MLS. The 2021 MLS Cup is the first MLS championship in the clubs, who play most of their home games in Yankee stadium, seven-year history.
"I want to congratulate the entire team and backroom staff at NYCFC for their dramatic MLS Cup victory over the weekend," "You have done New York City and State proud with this incredible achievement and we hope this Cup will be the first of many more championships to come."
Other landmarks across New York State that are bathed in NYCFC Blue tonight include:
One World Trade Center
Governor Mario M. Cuomo Bridge
State Fairgrounds - Main Gate & Expo Center
Grand Central Terminal - Pershing Square Viaduct
The Lake Placid Olympic Jumping Complex
Empire State Plaza, and many others.
Niagara Falls Through the Years
New Venue and Adventure Campus Proposed in Niagara Falls USA