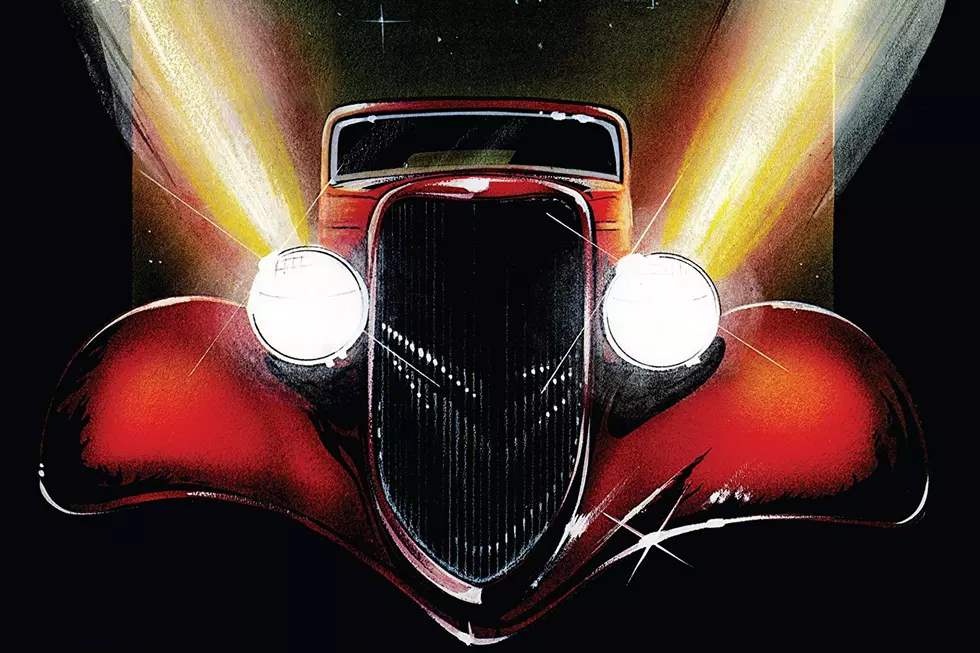 How ZZ Top Got an MTV Makeover on 'Eliminator'
Warner Bros.
Very few classic rockers went through a transformation as jarring, or as triumphant, as ZZ Top did on March 23, 1983 with the release of Eliminator.
Old-timers scoffed at the band's decision to go digital on their eighth album, dismissing the synth drums and other electronic elements as incongruous with the Texas trio's scuzzy boogie rock. But the kids who fed on a daily diet of MTV ate it up. ZZ Top's previous album, El Loco, barely broke gold and the Top 20; Eliminator went Top 10 and has sold more than 10 million copies.
Not long after the release of El Loco in 1981, singer and guitarist Billy Gibbons decided he wanted to expand ZZ Top's sound on their next album.
So he and producer Bill Ham – who was also the group's manager – set up synths, sequencers and drum machines, shaping radio-friendly pop tracks around new songs written by the trio. And they fit squarely within the era's playbook; catchy, synth-driven and even danceable, the songs on Eliminator elevated the little ol' band from Texas to grand new heights.
Watch ZZ Top Perform 'Sharp Dressed Man'
The cuts kick like nothing else in ZZ Top's catalog. The hit singles "Gimme All Your Lovin'," "Sharp Dressed Man" and "Legs" made the band worldwide stars, while "Got Me Under Pressure" and "TV Dinners" – throwbacks to their old style – were zipped up with modern technology.
The band's videos, in which they portrayed hirsute saviors to guys in need, sealed the deal. After years of knocking back boogie-rock riffs for a cult audience, ZZ Top broke big in 1983 by appealing to Top 40 audiences. Weird bedfellows, but the gamble more than paid off.
But it wasn't without controversy. Gibbons, Ham and engineer Terry Manning allegedly were responsible for the majority of the synth-generated music on Eliminator, leaving members Dusty Hill and Frank Beard with little to do. And songwriting credit on some of the songs has been disputed over the years (see David Blayney's Sharp Dressed Men).
Whatever the case, Eliminator is ZZ Top's best album, an '80s milestone of rock 'n' roll guitar music colliding with synth-guided pop hooks. It opened the door for other veteran rockers to attempt a similar mix – but nobody did it better than ZZ Top.
 
ZZ Top Albums Ranked 
You Think You Know ZZ Top?