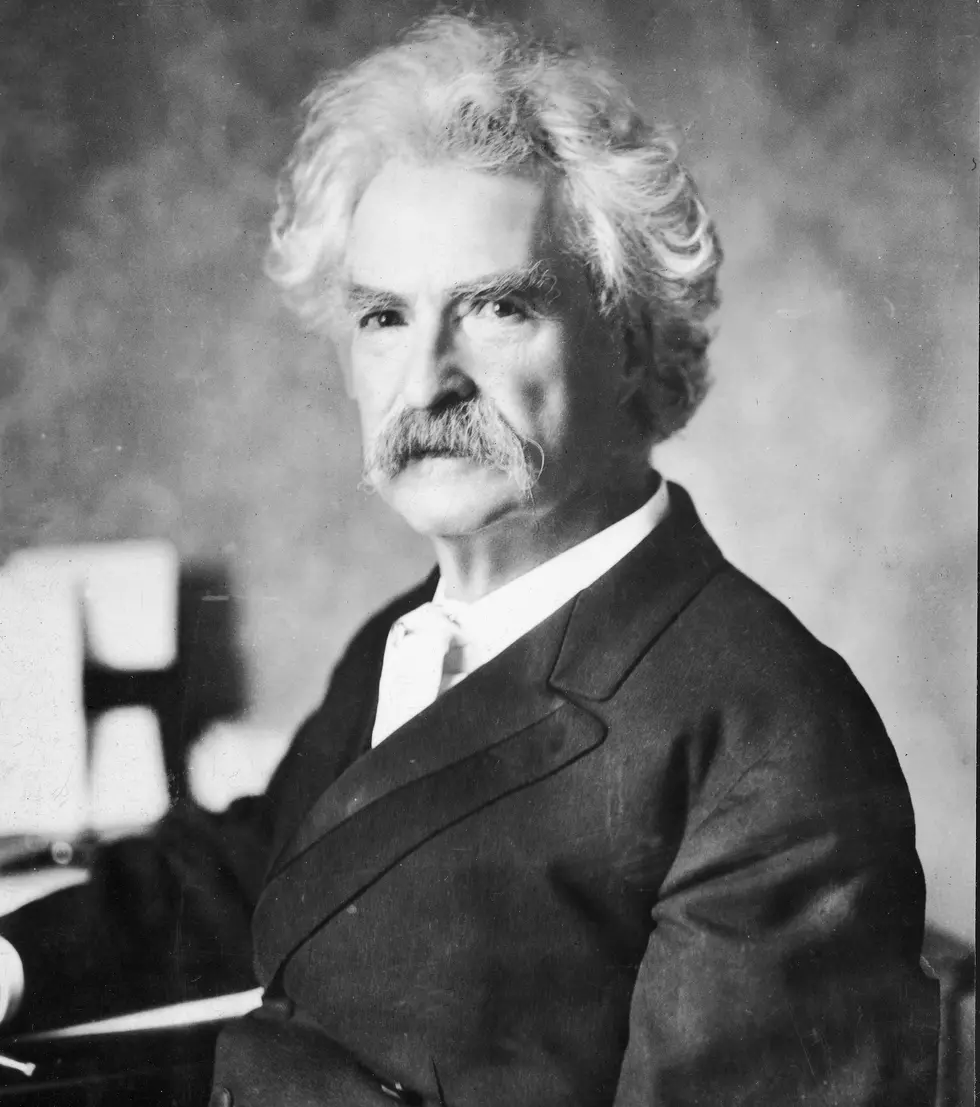 5 Historical Figures With a Buffalo Connection
Getty Images
I have lived in Buffalo my entire life friends and family have moved away but most found themselves back on the Buffalo bandwagon (and I am not talking about the sports fans). I suggest taking as many history tours (haunted or otherwise) around the area you will be surprised by the rich history Buffalo has had and what a dominant city it was at the turn of the 1900s. 
For instance, did you know that the following historical figures also called Buffalo home at one point in their lives?
F. Scott Fitzgerald 
Buffalo As An Architectural Museum notes he and his family moved to Buffalo in 1898 and lived where the Lenox hotel, bar, and restaurant still operates on the corner of Delaware Avenue and North Street. 
Mark Twain
Mark Twain lived in Buffalo for only 17 months, with his home on the corner of Delaware Avenue at Virginia. The home has been torn down but the carriage house is still intact. You can also visit a very unique collection of Mark Twain memorabilia at the Buffalo Downtown Public Library. It includes the original manuscript of the Adventures of Huckleberry Finn.
Grover Cleveland
Grover moved here in 1855- and if you ever grabbed a burger and beer at Grover's on Transit Road, in East Amherst, Only In Your State claims that it is named after the president because he used to hunt on that land and the bar was his hunting lodge.
Millard Fillmore
nps.gov states that Millard Fillmore lived in East Aurora in 1826, only to move to Buffalo in 1830 where he lived at 180 Franklin Street.  According to the Aurora Historical Society, you can still tour his modest home in East Aurora.
Theodore Roosevelt
Although Teddy didn't live in Buffalo, he was inaugurated at the Wilcox Mansion at 641 Delaware Avenue. TR Inaugural Site offers interactive tours. It is a step back in time to view the rooms as they were back when he was sworn in as president.
Be proud to be from Buffalo and discover our area in a whole new way.
The Best Places To Live In Western New York