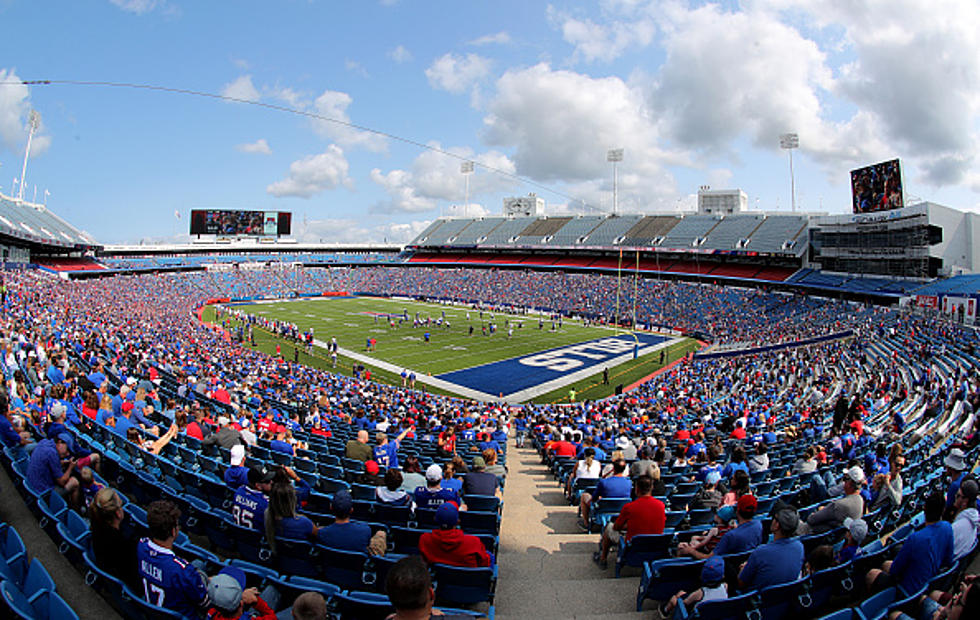 Almost SOLD OUT — Get Your Kids Day Buffalo Bills Tickets Now
Getty Images
Kids Day is coming up for the Buffalo Bills!
It will happen on the last preseason game for the Bills when they take on the Green Bay Packers at Highmark Stadium. The party gets going at 9 in the morning and they will have games, activities and more. Where will the pre-party happen? In the Bills parking lot - Lot 6. Billy Buffalo will be out in the parking lot walking around and entertainment from DJ Milk and the Stampede.
It is going to be $2-day in the parking lot as well! What does this mean? There will be $2 hot dogs, $2 popcorn, and $2 bottled water and pop available all inside Highmark Stadium. In addition, there will be a ton of food trucks outside in Lot 6 before the game kicks off. There is going to be a ton of activities for the kids to do, take a look at the list below.
Buffalo Bills vs Green Bay Packers
Pre-season game #3
Highmark Stadium
1:00 PM Kickoff
9:00 AM Party
When you go on the Buffalo Bills website in order to purchase your tickets, it looks like the only Verified Tickets from the Bills that are left are a few rows that will start you about 28 bucks per ticket before taxes and fees.
For young kids, fisher-price will have set up an inflatable lava pit, corn maze, and a Power Wheels Track. There will also be under-eye glare patches and a temporary tattoos giveaway to get the little ones geared up for game day. Fans of all ages can also enjoy a variety of activities, including mini-golf, cornhole, giant inflatables, a mechanical Bills helmet ride and more", according to the Buffalo Bills website.
Everyone is going to have to wear a mask while in the concourse and indoor areas of Highmark Stadium.
17 Pictures Of Why We Love Josh Allen
The Winningest Head Coaches In Buffalo Bills History
Dave Fields Predicts The 2021/2022 Bills Regular Season
Ok..here are Dave's picks for who will win each game for the Bills' regular season.