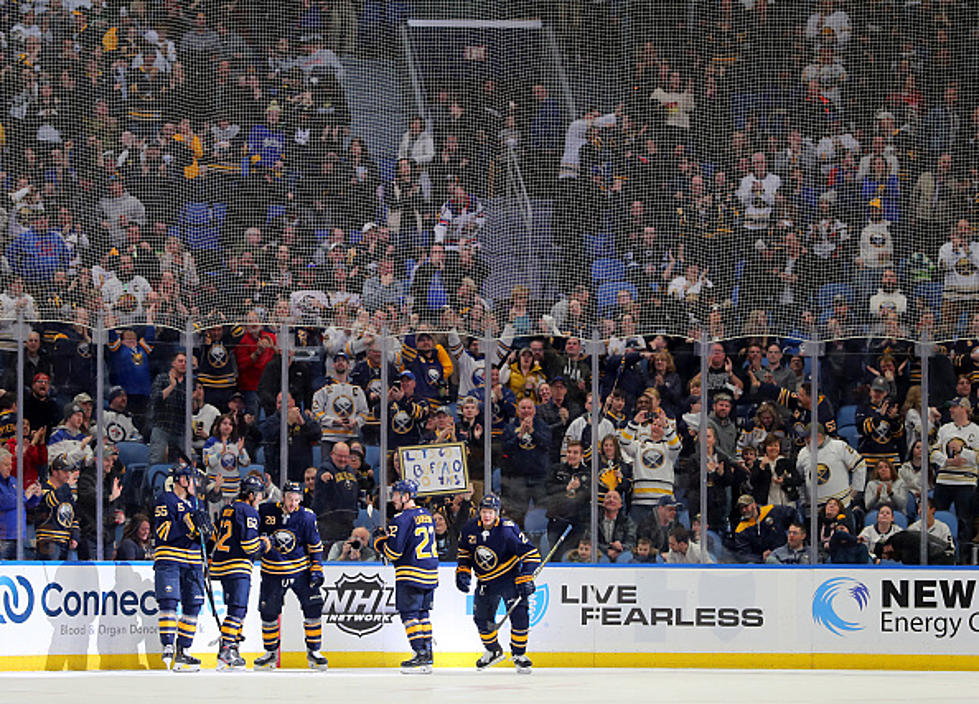 Be a Cardboard Cutout at Sabres Games This Season!
Getty Images
Obviously, because of COVID, you cannot go to the Key Bank Center for the upcoming Sabres season that gets kicked off on Thursday night at home against Washington.
You could be there, though!
Kind of.
Sabres fans will have the opportunity to be a cardboard cutout of themselves, which will sit in the 200 or 300 levels of the Key Bank Center. Each one is 60 bucks and that includes all the fees and taxes.  Now, don't expect to be seen on TV very often. According to the Buffalo Sabres website, they say:
The cutouts will not be visible during gameplay, but may be featured in other parts of the TV broadcast, on our social media channels, and on the Sabres.com website.
Do you get your cardboard cut out once fans are allowed back inside of the arena? Of course! When you buy the cutout, you will get the option to either pick it up OR have it sent to your house (for an extra cost), when fans come back and replace the cardboard cutouts. If you end up wanting to pick up the cut out yourself, the Sabres will contact you with a time to come pick it up.
You also will have the option to buy a Sabres player autographed cutout for $150.
Some of the proceeds will go to the Buffalo Sabres Foundation.
Enter your number to get our free mobile app
KEEP READING: See 25 natural ways to boost your immune system