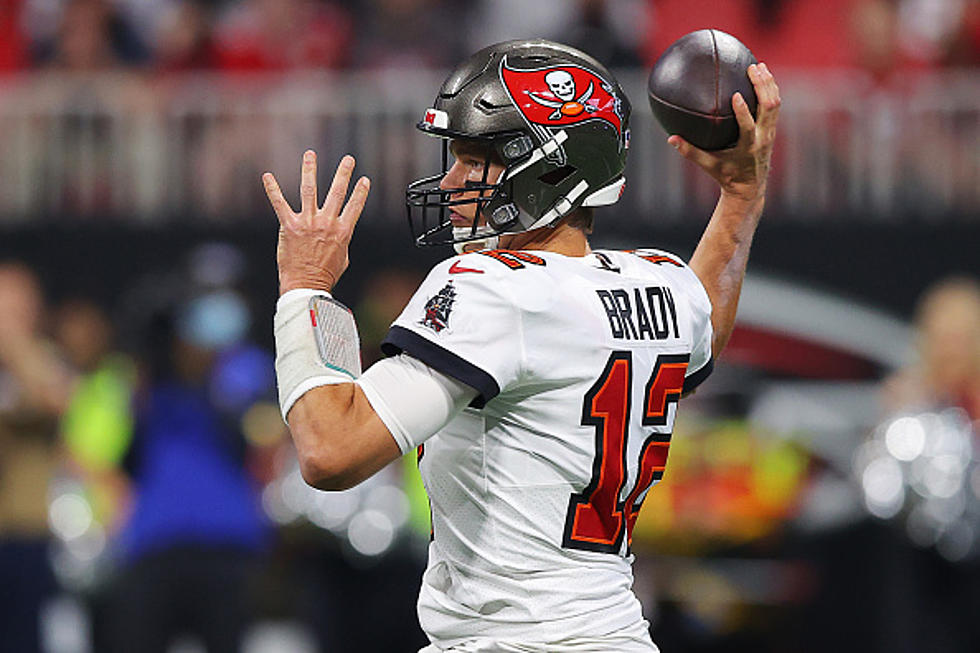 Bills Fan Texts Tampa Bay 'Code of Conduct' Line About Tom Brady
Getty Images
LOL.
We had to share because this is too funny.
The first half was a lot on the Buffalo Bills. It didn't look good for the Buffalo Bills as they ended the second quarter. Tom Brady broke another NFL record late in the first half when he threw a pass to receiver Mike Evans, which gave Brady the all time completion record in NFL history.
Tom's been in the league for 21 years and now holds almost every major record for a quarterback including passing touchdowns, passing yards, passing attempts, completed passes and games played in the NFL.
Some Buffalo Bills fans texted the Tampa Bay fan conduct text line about Tom Brady. The fan wrote to the conduct line "Fan issue complaint: guy wearing a red shirt with number 12 on it is running (we assume he meant to write ruining) my fan experience". At first, the complaint line thought that it was a fan with the #12 on it, which is Brady's number, but they soon realized that it was the actual Tom Brady that they were joking around with.
Now, I realize that this is a a resource that people use and should take seriously, but after the Buffalo Bills and Tampa Bay game last night, I think that we all can relate for a second here.
The Buffalo Bills lost a heartbreaking second half comeback attempt in overtime to Tom Brady and the Bucs, losing the game 33 to 27. The Bills return to Highmark Stadium to host the Carolina Panthers next Sunday, December 19 at 1 pm to keep their playoff hopes alive.
You Can Live By Josh Allen If You Buy 5797 Chestnut Ridge Rd, Orchard Park, NY 14127
Where does Josh Allen live? You can live by him if you buy 5797 Chestnut Ridge Rd, Orchard Park, NY 14127 that is for sale!