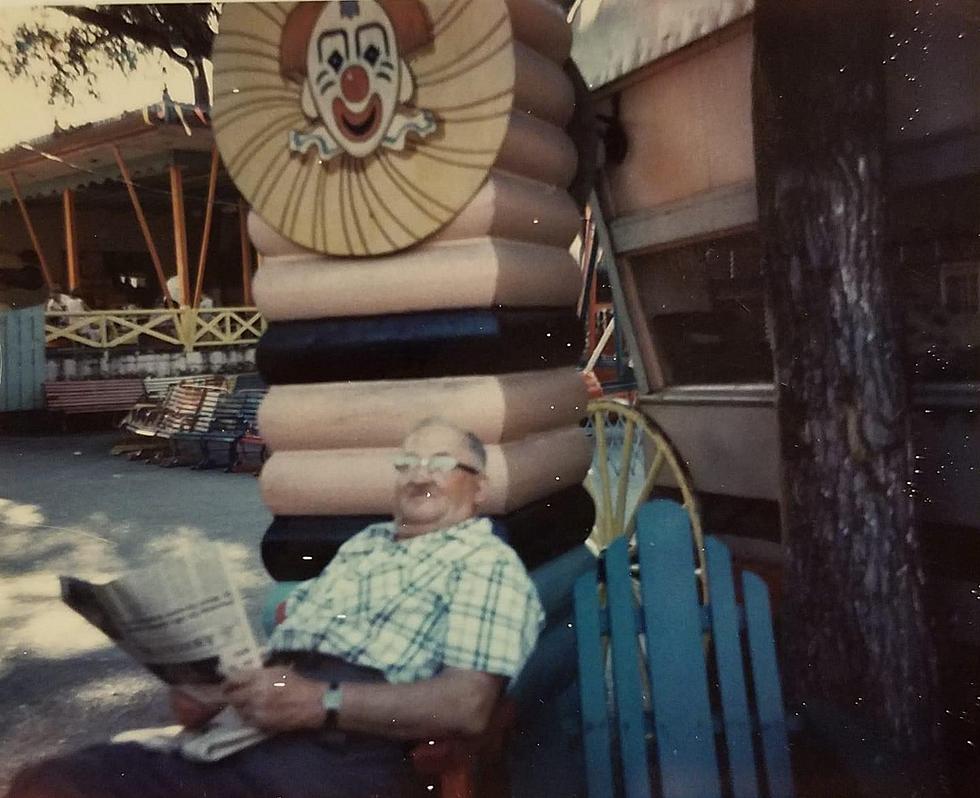 We All Miss These 27 Things In Western New York
Ron Urban
A treasured part of our childhood has been ripped away from the heart of New York City.
Over the last 5 or so years, New York City has been actively removing their payphones from the street, and now they have succeeded in getting rid of all payphones in the area.
The last public payphone is now headed to the Museum of the City of New York to display in an exhibit there.
It may just seem like an old, prehistoric phone for anyone who wasn't alive in the 90s, but it was a crucial part of many childhood memories, especially in Western New York. 
But payphones are not the only thing we miss about the "good 'ole days."
If we could bring back 27 things from the good 'ole days, this is what would be on our wish list.
A boat to crystal beach.- Carl Nocera

Wardynski sausage. Especially the holiday sausage!

 Freddie's doughnuts

The Joalsmobile

The ponderosa buffet restaurant

Rooties blue cheese

William McKinley

James D. Griffin, former Mayor of Buffalo

Balos

Unity theater roc mar

Swiss Chalet

Irv Weinstein and the crew!!!!

Divas , Pizza Queen & Leonardi's

25 cent wings

The one and only mighty taco on hertel and commonwealth

Putt Putt Golf NOT Adventure Landing

Tippy Tacos 

Ruby Reds

Mesmer Dairy

Jet Donuts

Genny Beer on draught!

Joe Marcucci Pizza on Walden Ave

Glen Park

Pats on Sheridan.

Cheaper gas prices

Garden of Sweets candy store on Bailey Ave.

Kensington movie Theater
Ah, yes…25 cent wings. Now that is how you knew that you were living in the "good 'ole days."
Relive the Glen Amusement Park and Casino
There are parts of Western New York that you never knew existed, and one of those places may be the Glen Amusement Park and Casino.
If you can't remember an amusement park at this location in Williamsville, that may be because Harry Altman's Glen Amusement Park and Casino, a center of attractions for western NYers, was destroyed by a massive fire September 1968. A fire destroyed the park in September 1968.
Thankfully, Ron Urban, who grew up in WNY and lived inside the Glen Amusement Park and Casino complex, has held onto photographs from as far back as 1946 when he lived in that childhood home, along the banks of Ellicott Creek and located below the falls.
Even if you weren't able to see the Glen Amusement Park and Casino in person, now you can relive the memory of this historic part of WNY -- all thanks to Ron Urban and the photographs he has kept over the years.
10 Things Buffalo Transplants Miss The Most About WNY
Here are the things Buffalo transplants miss the most about WNY.
Five Amusement Parks We Miss in Western New York
These past amusement parks are
missed
so much by Buffalonians.
30 Pizza Places We Miss So Much In Buffalo
These are 30 pizza places that are gone but not forgotten in Western New York.