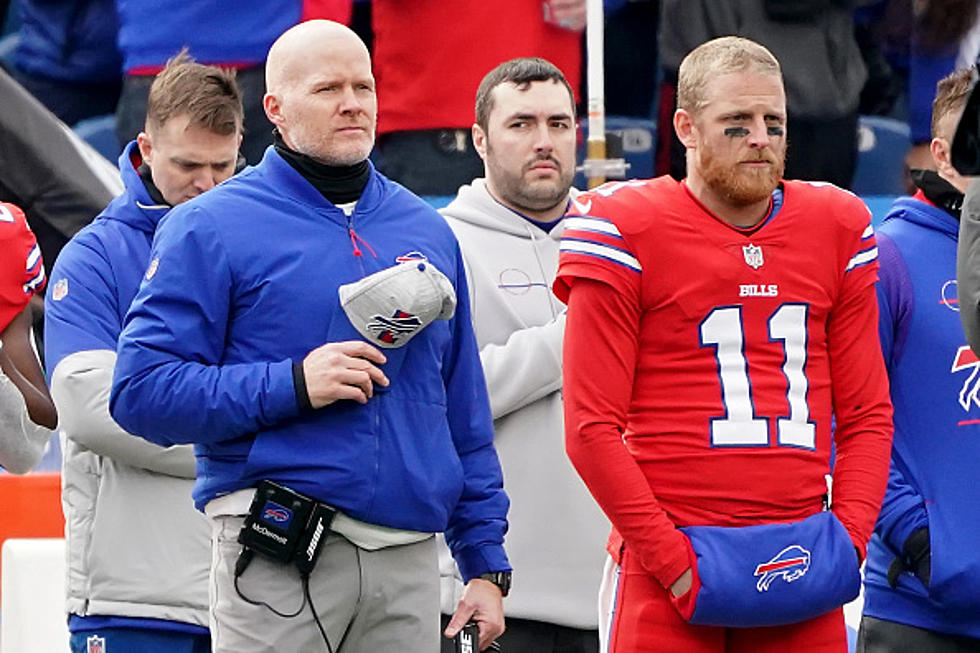 Popular Buffalo Bills Player Given Permission To Seek a Trade
Getty Images
The start of NFL Free Agency begins on March 16th at 4 pm, EST. The NFL Draft begins on April 28th and the NFL Scouting Combine is taking place as we speak.
Teams are deciding what to do with their players. Whether or not to let pending unrestricted free agents walk or try to re-sign them, while teams also try to pinpoint free agents and prospects they want, along with trying to manage the salary cap.
The Buffalo Bills are no different. They have 15 pending UFA's and have to try and create more cap space in order to make free agent moves.
On Friday, one popular Buffalo Bills wide receiver was given permission to seek a trade, which is a sign he might not be back in Buffalo.
According to Mike Garafolo of The NFL Network, Beasley and his camp have been given permission to seek a trade.
Bills general manager Brandon Beane confirmed it with Garafolo but added the door is not closed for Beasley to be back.
Beasley has one year remaining on his contract and his cap hit in 2022 would be $7.6 million. He will be 33 years old next season and some may argue his play dipped a bit in 2021; even with 82 catches and over 100 targets. Beasley did suffer a rib injury, which may have contributed.
Beasley's vaccine mandate tweets were a storyline during the spring and summer in 2021, but releasing him or trading him makes sense for cost-cutting reasons.
Beasley was great for Josh Allen in 2019 and 2020 as a safety valve to sit in soft spots of the defense. Allen doesn't necessarily need Beasley anymore and it makes sense to spend that money on someone else who is younger and better for the team in the long run.
Beasley was signed as an unrestricted free agent by the Bills in 2019.
The Buffalo Bills Shouldn't Sign These 5 Free Agents
As the Buffalo Bills get ready to head into next season and try to win the AFC East for the third time in a row and the Super Bowl for the first time, there are some players we don't want to see at One Bills Drive.
Predicting The Buffalo Bills 2022 Schedule
Here's a very early guess on what the 2022 Buffalo Bills schedule will look like.
CHECK IT OUT: 100 sports records and the stories behind them