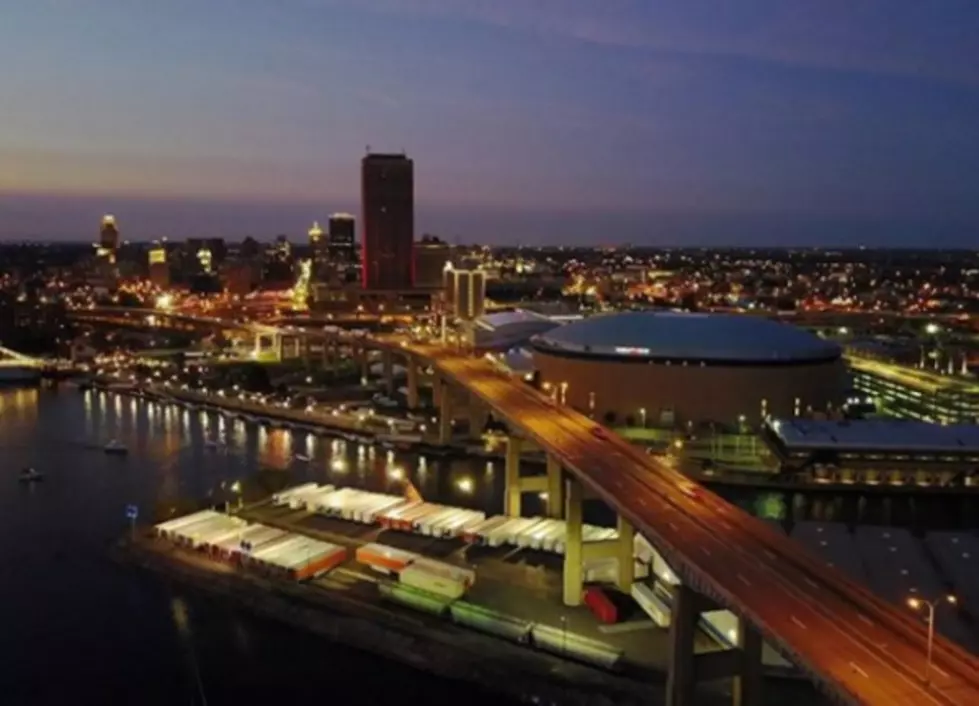 Does Anyone Know The Exact Year This Picture Was Taken in Buffalo?
Rob Banks Drone
You know the One Seneca Tower has been under quite the makeover this Summer. As you drive into downtown Buffalo, you see it slowly being repainted a red color.
There are so many new things that One Seneca is going to have to offer, even if you don't work there: events, a place to eat and yoga. But, their Instagram account posted this the other day and since, we've been looking for what year this picture was taken?
It looks like The Aud was getting the roof lifted, so what year do you think that was?
Now, if you're downtown Buffalo for work every day or want to make the venture to One Seneca, they are having opportunities to tour the place in small groups. After all, they spent, $1,000,000 to renovate the place. Plus, there are going to be two events that are happening there that the public can go to.
1.) A dog adoption event on October 10
2.) Bills watch party on for the primetime game against Kansas City on Thursday, October 15
Both events you need a ticket for.
Enter your number to get our free mobile app
There's a new food hall on the building's third-floor lobby, which is open to the public Monday - Friday from 7:30 a.m. - 1:30 p.m, featuring a toast bar and other stations", according to WGRZ.
Buffalo Bills Top 10 All-Time Winningest QBs