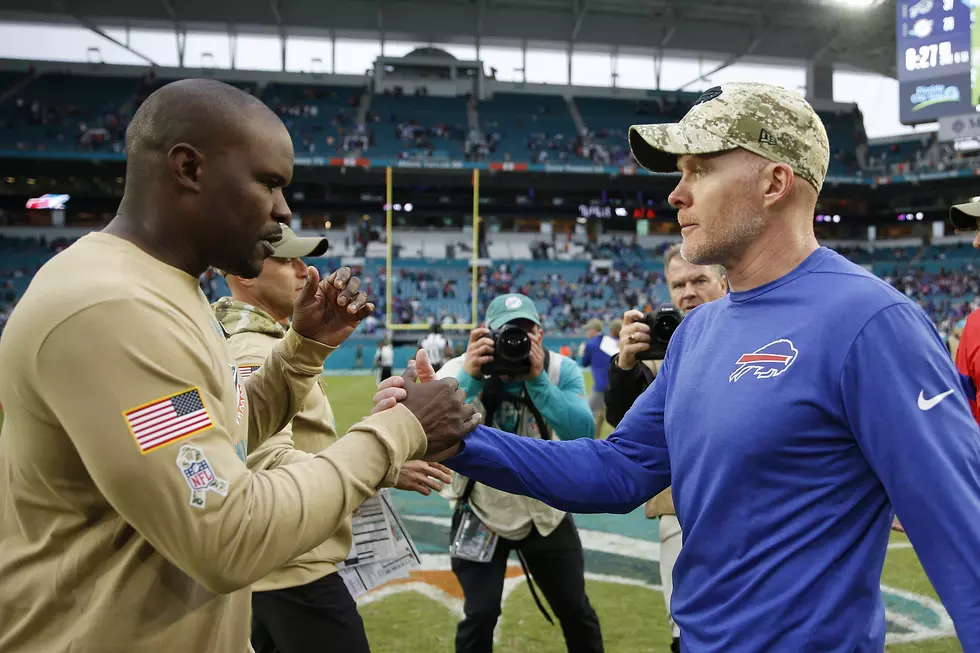 Erie County Health Dept of Health Urging Bills Fans To Stay Away from the Game in Miami Sunday
Getty Images
According to WIVB News, Erie County Executive Marc Polencarz tweeted this on Monday:
Miami-Dade County has some of the highest COVID-19 cases in the county- more than 7,500 since Aug. 30.  Miami-Dade County's average cases per million people is 64,310. Erie County's is 11,587. So the contraction rate is at least 5 times worse there."
Enter your number to get our free mobile app
The Bills' next Home Game is on September 27 against the Los Angeles Rams and the stands will remain empty until Week 6 when the Bills host the Kansas City Chiefs at home, according to dknation.draftkings.com.  There is no information I could find stating how many fans will be allowed on October 15 (Week 6) against the Chiefs.
Did you know there are fines for players who don't wear their masks properly?  Click the link below for the details:
Click the link below to see the Status of all 32 NFL Stadiums for attendance at home games in 2020:
TACKLE THESE: Check Out the Best Uniforms In Each NFL Team's History