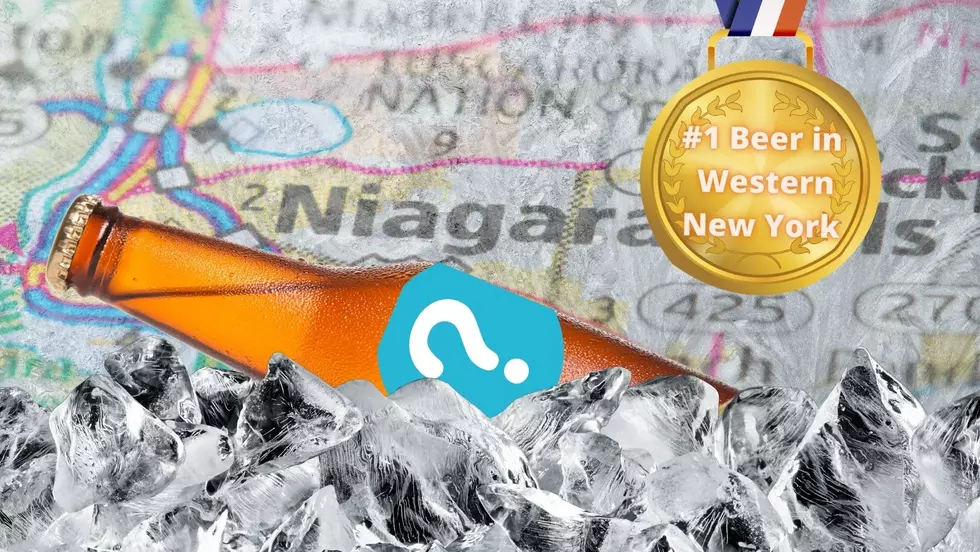 This Is The #1 Beer In Western New York
Photo Credit: Canva Image
If you enjoy the summer days with an ice cold beer and the grill out back, you may want to update your beer cooler. 
Everyone has their preference when it comes to their favorite "drink of the summer," and while a lot of us opt for beer, we may not agree with the best beer in America, according to a recent YouGov research study. 
With about 51% of the voters saying they drink it, Guinness won the title of "Best Beer in America" back in 2021, although it originated in Dublin, Ireland at a brewery belonging to Arthur Guinness. 
Heineken was second, and Corona was third…although those beers stem from the Netherlands and Mexico, respectively.
It makes you wonder…what beer was created in the United States of America?
Budweiser is one of the most "American" beers – originating at a brewery in St. Louis, Missouri, known throughout its time as a beer that supports veterans and those who served. (Remember the Budweiser Soldier Tribute commercial in 2007, and then the Budweiser: Service Never Stops commercial in 2018?)
The second commercial will make you cry, so grab some tissues. 
That summer, Budweiser donated $1 to the Folds of Honor program, every time they sold a case of Freedom Reserve. 
So far, recent research suggests that Samuel Adams is leading the way for most popular beer in America this year, and it makes sense. After all, that beer is named after one of our Founding Fathers, Sam Adams, created in Boston, Massachusetts.
But that doesn't mean it is Western New York's favorite...
Bud Light was also made in America at a brewery in Missouri, and that is what Western New York has voted as their #1 choice for beer. Labatt Blue and Ruby Red Kolsch were a close second and third. 
Though I will say…the most common answer received was not actually Bud Light, but rather "a cold one."
If you put a cold beer in someone's hand, odds are…they'll drink it!
10 Cheap Beers Sworn By in Western New York
8 Beer Stores That Are The Best In WNY
Places To Buy A Keg Of Beer In Western New York