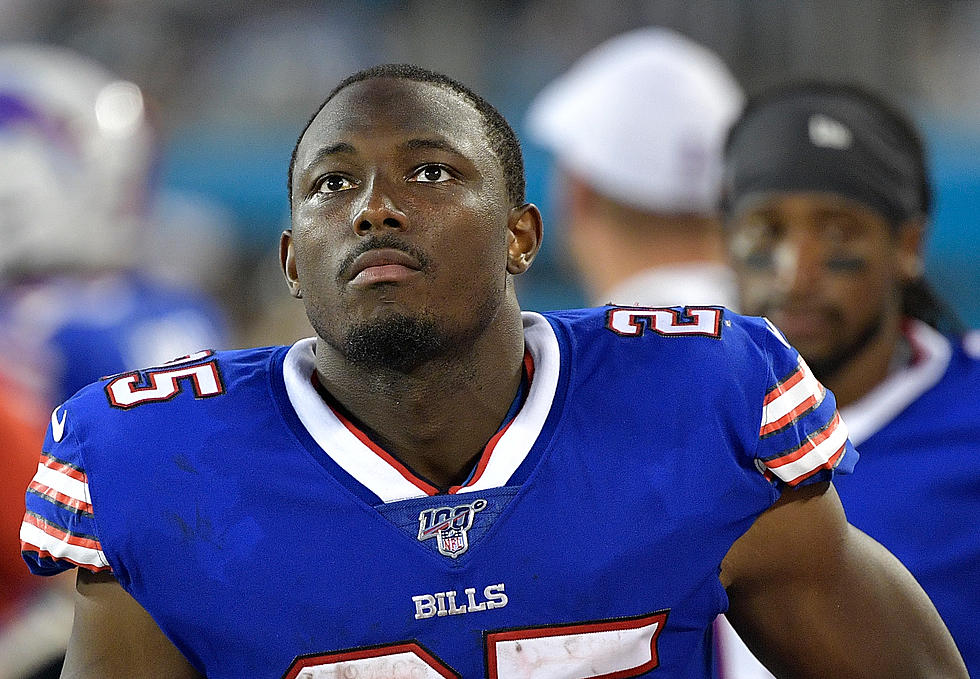 Former Buffalo Bills Rave About Being In Buffalo + Josh Allen
Getty Images
LeSean McCoy and other former Buffalo Bills must really miss being in Western New York and the vibe that the Bills Mafia had here in the Buffalo area. When Shady posted it the other day, former Buffalo Bills players like EJ Manuel and Sammy Watkins both commented on the post expressing their fondness for the Queen City and the Buffalo Bills.
Are we surprised? Not really. The people here are just top-notch and they love their football. Former Buffalo Bills running back, LeSean McCoy wrote on Instagram
"My Buffalo days it was COLD but it was GREAT a lot of teammates...but a lot of good friends" and then said "I warned y'all" in reference to Allen. He then tagged some Buffalo Bills fan favorites, Eric Wood, Richie Incognito, Jerry Hughes, and more.
Take a look at the pic!
Josh Allen was the MVP runner-up last season and is certainly one to watch this year. Allen threw out the first pitch last night at the New York Yankees and Blue Jays game last night here in Buffalo. One young man was lucky enough to be given the ball from Josh after the game. His aunt posted it on Twitter and it had thousands of shares online shortly afterward.
Of course, we love Josh Allen because he is leading our Buffalo Bills to the top of the NFL, but he is also just a great guy and just fits right in. A great, Buffalo guy you could say.
Buffalo Sabres Captains Since 2000
Buffalo Sabres Goalie Masks