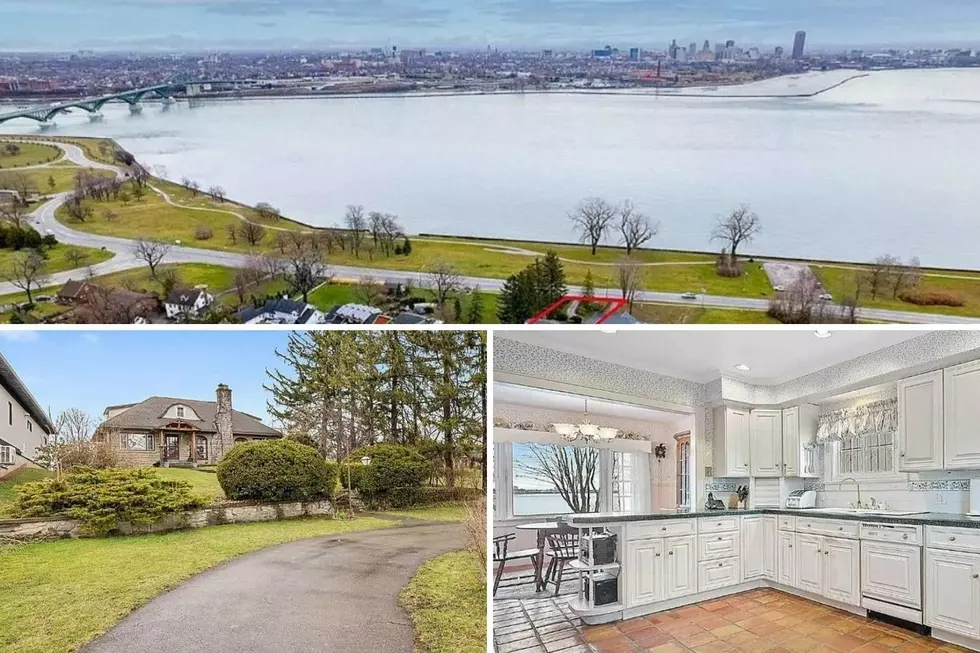 Ft. Erie Home Offers Stunning Views of Buffalo, New York
Credit: Zillow/REVEL REALTY INC., BROKERAGE
Location, Location, Location. It's a quote that's been used in real estate for nearly one hundred years. And in the case of the Fort Erie home that we found, a stunning view is the result.
When you look out across the Niagara River and Lake Erie at our Canadian neighbors, the view isn't overly impressive.  Tree-lined shores, the Peace Bridge, and a few houses can be made out.  But there is nothing much to write home about in terms of a view.
But, if you were to pack up the old homestead and move across the water to Canada, the view is just a bit different.
One Seneca Tower, The Rand Building, Buffalo City Hall, and many other structures line the waterfront just beyond the KeyBank Center.  And they are all visible from the backyard of 90 Lakeshore Road, in Fort Erie, Canada.
The four-bedroom, three-bath home is currently listed on Zillow for $949,000 Canadian, which translates roughly to $756,000 US Dollars.  The house offers panoramic views of The Peace Bridge, Niagara River, Lake Erie, and the aformentioned Buffalo Skyline.
You may be asking, just what does $949,000 Canadian Dollars get you besides the great view?  The home sits on a 65'x450' lot and has an inground pool, 1 bedroom detached guest house, two driveaways with entrances from different streets, a two-car garage, a home office, breakfast area with lake view, back patio, finished basement, and a fenced-in back yard.
The home, which is being offered by Revel Realty Inc., Brokerage, has been for sale for just about two months.
90 Lakeshore Rd, Fort Erie, CA
A Guide to Buffalo's Excellent Street Art That We Found
With The Border Reopening, Here Are 20 Remarkable Canadian Imports