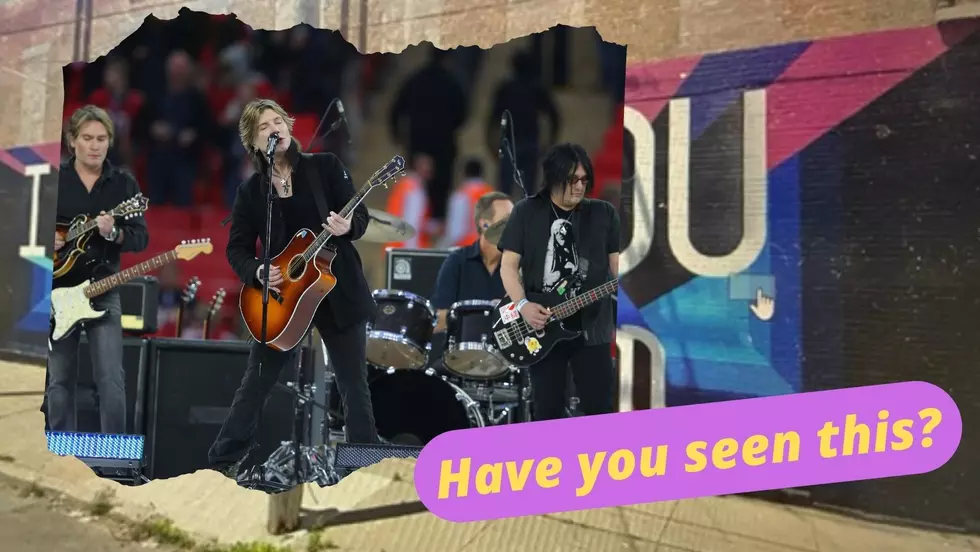 Downtown Buffalo Has Another Mural That Honors Goo Goo Dolls
Credit: Canva Image, Getty Image
Buffalo takes pride in everything that starts here, and the Goo Goo Dolls are no different.
The rock band was formed in Buffalo, New York back in 1986, and you are likely to run into one of the band members simply by walking around Western New York. 
Robby Takac, bassist and vocalist for the band, is perhaps the band member you are most likely to see around the area. He founded Music Is Art, a not-for-profit, in 2003, and he helps run the Music is Art Festival, which is celebrating its 20th anniversary this year on Sept. 10. You can find out all the information on that upcoming festival here.  
So it's no secret that we love the Goo Goo Dolls, and they love our community, which is why it's not a total surprise that they have added a new mural in their honor. 
If you Google "Goo Goo Dolls Mural," the original one pops up, which most people are familiar with. That mural is located at 1212 Hertel Ave in Buffalo, and you can clearly identify the three band members in the artwork.
However, there is another mural that seems to have been secretly added to one street in Western New York.
If you're driving through the intersection of Gibson St. and Broadway headed towards Buffalo from the East, you should pass this incredible mural of famous Goo Goo Dolls lyrics. 
The mural says, "I JUST WANT YOU TO KNOW WHO I AM."
After seeing it several times on my way to work, I finally figured out why that sounds so familiar. These are lyrics from their song "Iris."
You can see the behind-the-scenes of the mural design below.
10 Celebrities You're Most Likely To Encounter in Buffalo
Taking a look at some of the celebrities you're most likely to encounter in Western New York.
35 Celebrities You Did Not Know Are At Chef's
Did you know these 35 celebrities are on the wall at Chef's Restaurant?
Yelp's Top 10 Places For Tacos In Western New York
Who doesn't love a good taco? Buffalo is known for having great food, so here are the Top 10 places for tacos in Western New York according to Yelp!