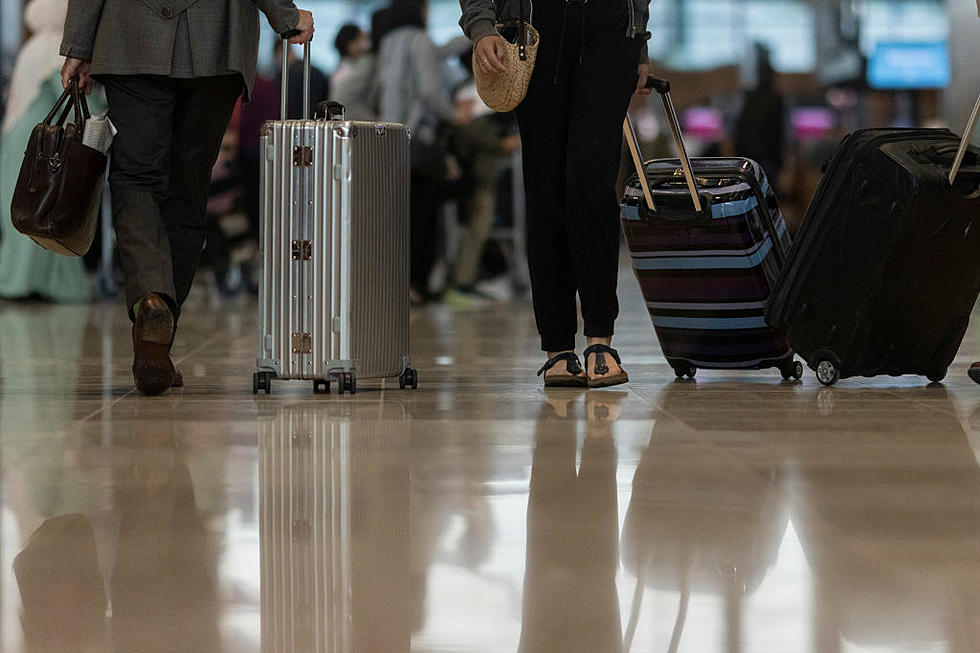 Here are 5 Unique Buffalo Area Air BnB's you must see
Getty Images
By now, most of us are aware of the online vacation rental marketplace known as Air BnB.  If not, we'll give you a quick rundown.  Air BnB lets property owners rent out their property to vacation goers, or folks just looking for a place to stay.  From short term to long term, the company says "Wherever you go, we have a place for you".
It's a pretty simple process to book a property.  Go online, or into their app, and;
"Start by exploring Stays or Experiences. Apply filters like entire homes, self-check-in, or pets allowed to narrow your options. You can also save favorites to a wishlist….Once you've found what you're looking for, learn about your host, read past guest reviews, and get the details on cancellation options—then book in just a few clicks… Connect with your host through the app for local tips, questions or advice."
It really is a pretty genius idea.  Sure hotels are great when you need a place to stay for the night.  But for the most part, they are pretty cookie cutter.
That's where Air BnB has a unique advantage.  They truly offer pretty much any type of property that you can think of.  From Castles to luxury homes, to cabins in the woods, they pretty much have it all.
And here in Western New York, there are some unique places, to say the least.  After browsing their "Unique Experiences" option, here are five of the most unique places that you can stay on Air BnB.
Joie's room - cats live here – Calling all Cat Lovers! – If you like cats, has Joie got a room for you! This cozy little room in Niagara Falls USA has a 4.8-star rating, and will only cost you $33 a night.  If you like the thought of sharing a place with a few kittens, this is your unique Air BnB destination.
Joie's room - cats live here – Calling all Cat lovers!
Honeymoon Room - Castle Victoria - Located in Niagara Falls, Ontario in Castle Victoria. A 120-year-old historic stone and red brick building with towers and spires. at 4.63 stars, and $126 a night, it seems like a good bet if you want that old world castle experience, along with a free breakfast including coffee, fresh fruits and juices, cream cheese & bagels.
Honeymoon Room - Castle Victoria
Twiglet tiny house/cottage at Natures Energy Centre - This 4.93 star Tiny House will set you back $153 a night.  Located in Niagara Falls, Canada it is part of Natures Energy Centre & Sanctuary.  And they really take the "Nature" thing to heart as you get to spend your visit with 5 donkeys & mule, 4 potbelly piggies and Monty & George the goats!
Twiglet tinyhouse/cottage at Natures Energy Centre
Parking spot for Campers/RV l/ Car By Casino (USA) - This is about as bare-bones as an Air BnB can get.  It is literally just a parking spot....For $20...A Night, In Niagara Falls USA, near the casino.  Some features of note:
-They do not offer any amenities beyond simply parking your vehicle.
- No power
- No facilities
- No outdoor fires
- You must clean up after yourself
- Access from the alleyway
We told you these were unique!
Parking spot for Campers/RV l/ Car By Casino (USA)
Massive Architecturally Amazing Grand Victorian - This one is just badass! A 4.75 star 16 guest, 7 bedroom, 9 bed, 5.5 bath behemoth located in the heart of Buffalo in the Elmwood Village.  The Grand 6000 sq. foot Queen Victorian Mansion has a new kitchen with quartz countertops, remodeled baths, spectacular foyer, two sitting parlors, billiard room, new central air on 2nd and 3rd floors. two 50"smart t.v.s, period furnishings, and more.  About as Unique as they come!
Massive Architecturally Amazing Grand Victorian