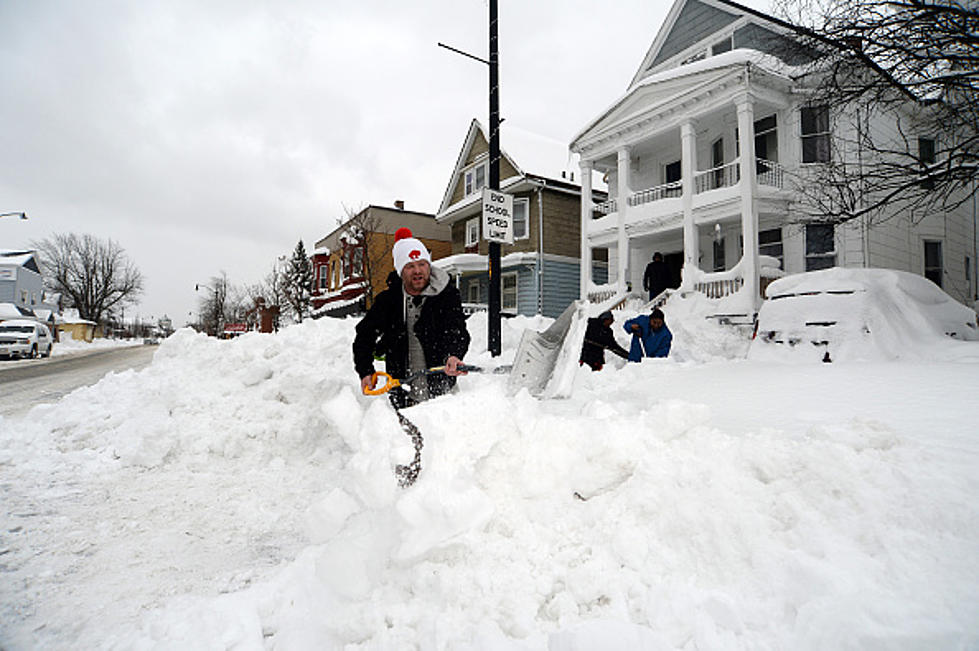 Thanksgiving Lake Effect Snowstorm Threat for Buffalo Next Week
Getty Images
It's past daylight saving time, which means the days are shorter and the evenings grow longer as we head closer to the start of the holiday season.
Thanksgiving Day is now one week away and this is now the time that people start to think about grocery shopping and logistical planning for the holiday. It's also the busiest travel week of the entire year, so when you hear the words "lake effect snow event" associated with next week, you get a bit worried.
There is a weather system heading for Western New York next week. In fact, all of New York State. The only question is how much will be rain and how much will be snow? It now appears we have to start anticipating the real possibility that it's a bad lake effect snow event,
The National Weather Service's long rage forecasting is now predicting a possible lake effect snowstorm that would strike Western New York next week, heading into Thanksgiving.
As for totals, it's too early to know for sure but as the Euro model suggests, we could see over a foot of snow next week between Tuesday and Thanksgiving. As of now, Wednesday and Thursday seem to be the two days to keep an eye on.
This would mean lake effect snow bands would set up after the system sweeps through the region. Lake Ontario would be in the same boat.
The timing could not possibly be worse, as next week is such a busy travel day; between flights and driving.
We now await for the details on this possible lake effect snowstorm.
15 Things To Look Forward To Before Snow Flies In Western New York
Gallery Credit: Brett Alan
26 Worst Streets To Live On During a Snow Storm
When the snow doesn't let up, it makes you wonder if a plow has shown up — at least once? They most likely have, but nonetheless, these are the worst 26 streets to live on during a snow storm in Western New York.
Gallery Credit: Kadie Daye, Public Facebook Thread
Snow Expected In These 16 WNY Towns for Thanksgiving
Thanksgiving weekend is one of the most anticipated travel days of the year, but these 16 towns in Western New York are expected to get the most snow for Thanksgiving.
Gallery Credit: Channel 4 WIVB, Kadie Daye, Google Maps