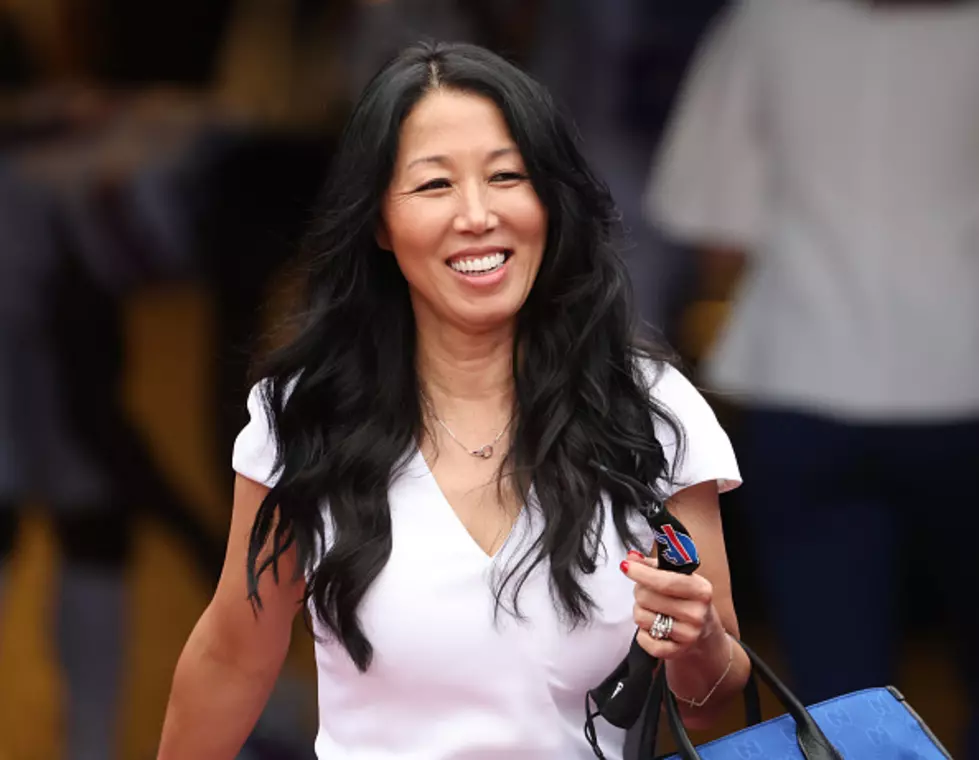 BREAKING: Owner Of The Buffalo Bills Receiving Medical Care
Getty Images
Buffalo Bills and Sabres fans are sending out their thoughts and prayers to the Pegula family.
The Buffalo Bills sent out a tweet directed to Kim Pegula, and many people were left wondering what happened.
"All of Bills Mafia is sending our love and prayers to you, Kim. We are with you and the entire Pegula family. "
Adam Schefter, ESPN Senior NFL Insider, reported the news of Kim Pegula's unexpected health issues on Twitter. 
"Kim Pegula is receiving medical care as a result of some unexpected health issues. We are very grateful for the progress she has made over the past few days. She has an exceptional team of medical experts at her side."
"We ask that you keep Kim and our family in your prayers and ask that you respect our need for privacy," the tweet said. 
It is unclear at this time what those health issues are, but it is a busy week for the Buffalo Bills. The team is getting ready for mini camp, held prior to preseason at 1 Bills Drive. Preseason kicks off for the Bills in August, with two home games at Highmark Stadium. 
The Pegulas are known for going to all of the Buffalo Bills games and supporting the Sabres, and we are sending our thoughts and prayers and well wishes to Kim Pegula. We hope to see her at the first game for the Buffalo Bills this season.
Predicting How Many Wins For The Buffalo Bills
The Buffalo Bills schedule has been officially released and how is the perfect time to predict how well the team will do this upcoming season.
Bills Mafia's Wishlist For The New Buffalo Stadium
The Bills are building a new stadium and here is a wishlist from Bills Mafia.
22 Famous Buffalo Sports Phrases Every Die-Hard Bills and Sabres Fan Knows
Being a sports fan in Buffalo is sometimes like knowing a different language. Here are 22 of our favorite Buffalo sports phrases you already know if you're a huge fan! And if you're new here, here's how to catch up.