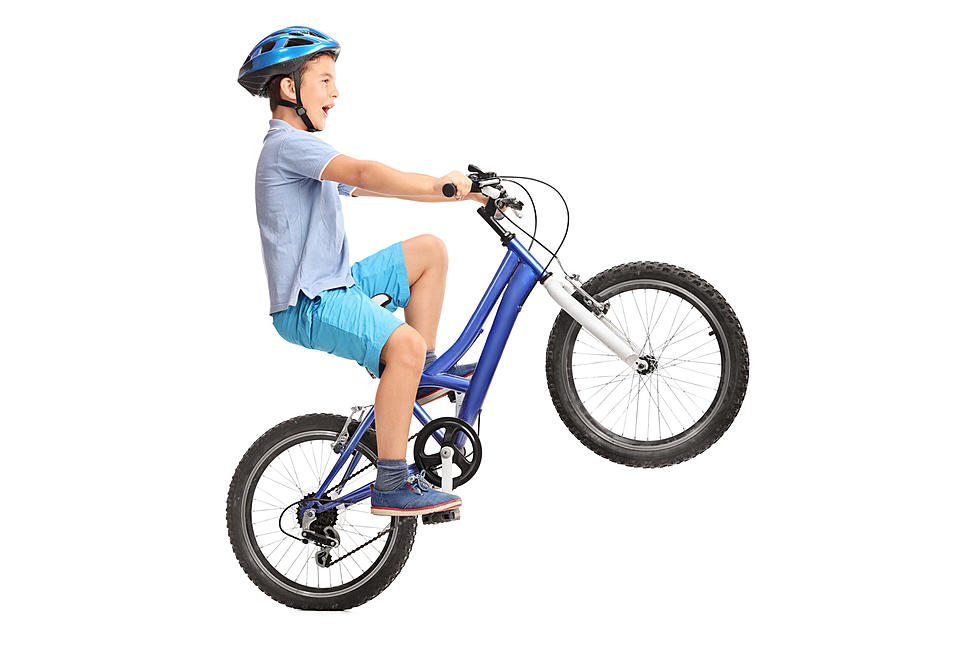 New Outdoor Bike Park Opens In WNY
Ljupco
We all remember our first bike.  As a kid learning how to ride one was a roller coaster of emotions. It was a big step up (literally) going from a three-wheel, low to the ground, Big Wheel. To a two-wheeled monstrosity.
The anxiety of getting on, the fear of falling off. The bumps, scrapes, bruise, tears, and frustration was experienced by every kid learning to ride the two-wheel monster.
But then that one magical day. You stay upright. A sea of happiness washes over you, then another feeling, confidence. You went from total despair and self-doubt to "I can do anything and go anywhere on this bad boy (or girl)". There was no better feeling.
As a kid, one of my prized possessions was my Huffy bike. I remember learning to ride than going through every emotion listed above, and then one day the training wheels came off (yes, I had assistance) and my whole world opened up.
I lived on a dead-end so traffic was never an issue. And we lived near a field where all the kids in the neighborhood helped cut out bike paths and it was epic.
Well now, people living in West Seneca had all the hard work done for them as a new outdoor bike park just opened.
According to WKBW kids in West Seneca can ride on a controlled course. You can see it if you are driving on the Thruway.
KEEP READING: See 25 natural ways to boost your immune system
Crystal Beach Back In The Day
Crystal Beach A Look Back
What Makes Buffalonians Happy
What Makes Buffalonians Happy
LOOK: What major laws were passed the year you were born?
Data for this list was acquired from trusted online sources and news outlets. Read on to discover what major law was passed the year you were born and learn its name, the vote count (where relevant), and its impact and significance.
KEEP READING: See 25 natural ways to boost your immune system