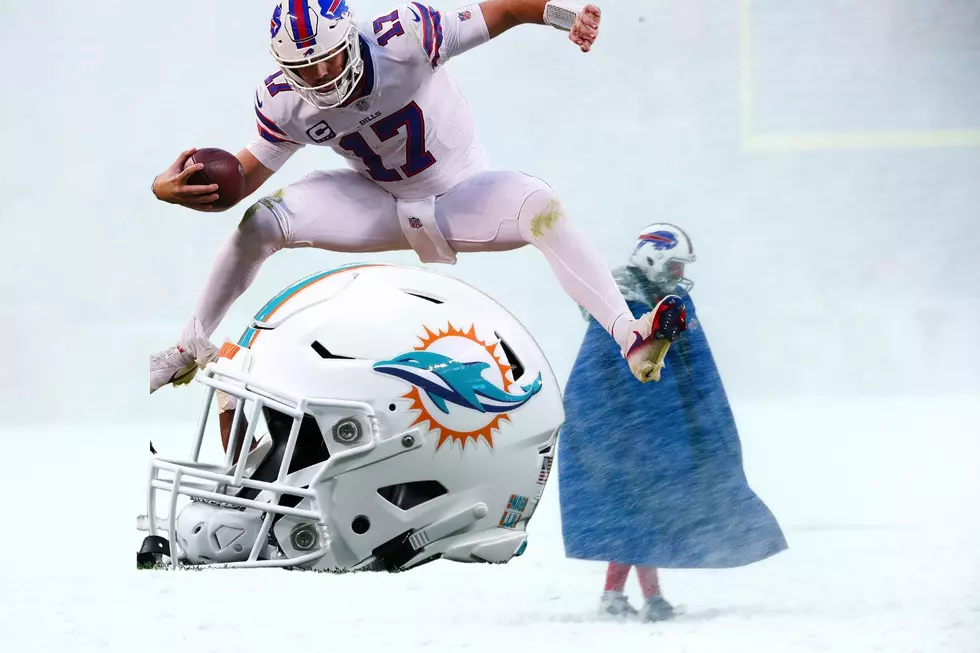 [PIC] Miami Dolphins Used Sideline Heaters In a Domed Stadium
Getty Images
With a game coming up in Buffalo, things are not looking good for the Dolphins.
Miami has been a contender most of this season. Quarterback Tua Tagovailoa I having a breakout year and at one point they were leading the AFC East division over the Super Bowl favorite Buffalo Bills. They even got a win over them early in the season in Miami.
That game was controversial in that the Dolphins did not provide the bills with cooling fans during very warm weather. That's something not common for teams to do for visitors. Many Bills fans considered it cheating. Nevertheless, Miami won the game against a visibly exhausted Bills team.
Revenge may be on the horizon, though.
It gets cold in Buffalo. Now, it's never as bad as the national media paints it out to be but it's also not for the timid. Miami is coming to Buffalo for a prime-time Saturday night game this weekend against the Bills and the forecast is calling for plenty of snow. Some fans have suggested the Bills don't provide heaters for the Dolphins. Regardless of what the team does, it looks like Miami travels with heaters on their own.
Even to places you wouldn't need them, like LOS ANGELES. As seen here:
Need visual proof they used them in LA? Here ya go:
If they are cold in LA, they are going to be literally frozen in Buffalo. It's a must-win for Miami, as well, who have lost 2 straight and are 2 games back of Buffalo.
The idea that a team would need heaters at 55 degrees inside of an INDOOR stadium has Bills fans absolutely rolling on the floor with laughter. Yes, it's hot in Miami and the blood does thin, but goodness that seems sad to anyone who lives in the North East.
Good luck, Miami. You'll need it.
Remembering Snowvember - November 2014
You Know a Snow Storm is Bad if These 15 Places Close in Buffalo
Snow doesn't stop the people of Western New York and its business. If these close, though, you know it's a bad snowstorm.