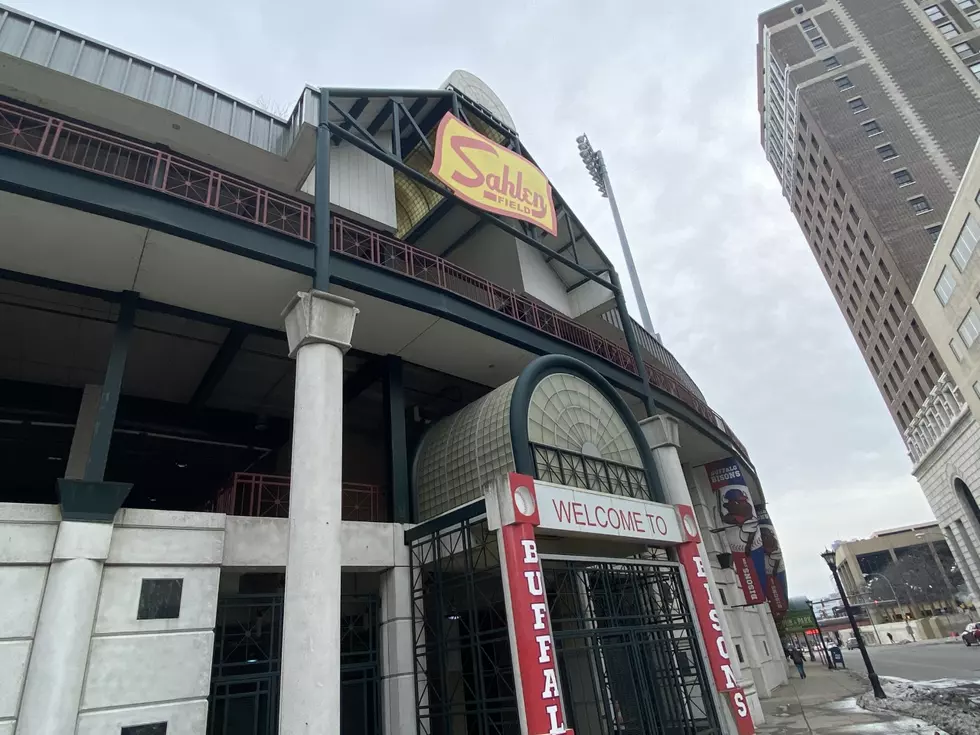 The Buffalo Bisons Announce Opening Day 2021
(Brett Alan)
After having Bisons baseball cancelled in 2020, it's super exciting to hear that they will be back on the field in 2021.
If you've been waiting to get back to Sahlen Field for Buffalo Bisons Baseball, things are looking hopeful.  We know that opening day for The Herd's 2021 season will happen on April 6th.  The entire schedule has been released.
This isn't a much shorter schedule either.  We are in for a lot of baseball this summer.  They'll be taking on teams like the Rochester Red Wings, the Syracuse Mets, the Scranton/Wilkes-Barre RailRiders, the Worcester Red Sox, and the Lehigh Valley IronPigs (22 games). This will also be the first time that the Bisons will be heading to Worcester, Massachusetts.  According to MILB.com, it will be the club's first game in the state of Massachusetts since defeating the Pawtucket Red Sox at 'The Futures of Fenway' game 2-0 on August 18, 2012.
70 of the Bisons games will be at home and will include 33 weekend dates.
With how hungry sports fans are in Buffalo, you'd expect people will want to be in line the second that these tickets go on sale.  However, at this point, no season tickets, ticket packages, individual tickets or group hospitality areas are available for purchase for the 2021 Bisons season.  They are planning to make an announcement about when tickets will go on sale, and the procedure that will be involved with getting them.  They encourage people to go to the Bisons.com Ticketing Page for answers about purchasing tickets.
"Being able to circle 'Opening Day' at Sahlen Field on April 6 definitely feels great, but we're ultimately looking forward to the day when we can also tell our amazing fans that we can once again gather together at the ballpark to enjoy Bisons baseball. The health and safety of our fans is and will always be our top priority as we continue to evaluate all options for hosting fans at the ballpark in 2021." - Anthony Sprague, General Manager of the Buffalo Bisons
Click here if you would like to DOWNLOAD the 2021 Bisons Schedule.
KEEP READING: See how sports around the world have been impacted by the coronavirus
.