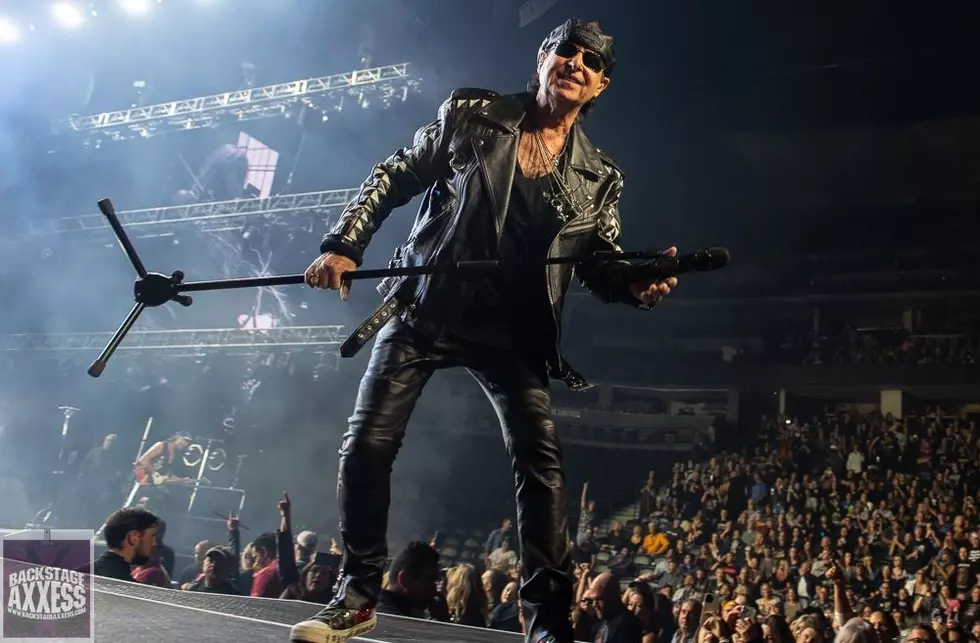 The Scorpions Concert Recap [PHOTOS]
David "Gus" Griesinger
A few weeks ago we had a concert recap of the German Industrial Heavy Metal band Rammstein with only nine North American shows booked, this time around another hard rock band is touring the United States, and we had it covered.
The Scorpions (along with Thundermother) invaded the mile-high city. And although the Scorpions are not coming through Buffalo anytime soon, our 'Rock Photographer' David "Gus" Griesinger CEO/Artist Relations of BackstageAxxess was on hand from the home of the Stanley Cup champions the Colorado Avalanche on September 29, 2022.
By all accounts, the veteran rockers who have seen it all and done it all still perform with the vibe and energy as if they are just starting out as newbies.
I remember listening to "SCORPIONS WORLD WIDE LIVE" with my friends throughout the whole summer of 1985. Hopefully, they will be coming through this area in 2023.
Check out a few photos of the show (below). To see more pics, the full review, and set list CLICK HERE.
Scorpions Concert Photos Denver Colorado
Scorpions Concert Photos Denver Colorado
Rammstein Gillette Stadium 9 9 2022
Goo Goo Dolls